A Simple Decorum To Make Your Wedding Favors The Best Ever In USA!
After enjoying all the celebrations of your luxurious wedding, which is a festivity of your lifetime, you have to give a thought to the wedding favors that your guests would take home as a remembrance of this memorable occasion. This applies whether you celebrate the wedding in India or USA. Amidst your strenuous planning and preparations for this dream event, you may have less time to do research and buy this token of appreciation. But still you may feel you have to give something memorable. We give you a simple decorum to make your wedding favors the best ever even when you stay abroad in USA states like New York, Chicago, Washington, Los Angeles, San Francisco and Dallas. This is possible with a budget friendly wedding favor like a traditional sweets and snacks box. This choice of yours can happen in a jiffy without any delays and you can order melt in the mouth sweets like putharekulu, mysore pak, pichu mitai and handmade pala kova @ Sitara Foods.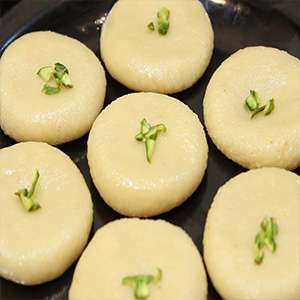 Keeping up with the tradition of giving right return gifts for wedding to everyone!
Whilst giving return gifts for wedding is a process that you enjoy doing, you can select the gifts based on these simple factors listed for your convenience wherever you are in the USA:
Based on age groups: This is a common yet an effective way to pick unique wedding return gift ideas. Those younger cousins and little ones who attend your wedding after they struggle to get a holiday from school or college deserve a pack of yummy and delicious sweets or candy boxes which makes them ecstatic. And that too Indian sweets like malai khaja, kaju pista rolls, Kakinada gottam khaja and kamarkat will interest them more and make their minds more inquisitive to further dig into traditional food.
Maybe those uncles and aunties in the middle age can get something classic like dry fruits box or sugar bowls or a vase or a vintage mug or jewellery boxes and many more. The elders are going to love being gifted those traditional sweets and snacks they were served by their grannies in their childhood days. These kinds of wonder filled gifts are available for you at your doorstep here @ Sitara Foods. Do give it a though and order online to get the timely, safest, and quick delivery. Also, to show your gratefulness to your in-laws also you can add up these sweets along with other return gifts for a wedding that you have planned.
Based on people groups or relations: When it is a wedding you are sure to invite all kinds of people like immediate family members, wedding party members, extended family, family friends, school friends, college friends, colleagues, childhood friends, neighbors, your parent's friends, siblings' friends and many more like religious or common interest groups too. Now giving the same kind of gift is not possible as it may pinch your wallet. That too, in a country like the USA, performing wedding itself is expensive and what follows is needless to explain. So, you can think of classifying the closest till the farthest relation and give return gifts for wedding from scented candles, gold or silver coins, ethnic diyas, silver bowls, sweets and snacks or sindhoor & mehndi boxes to them by purchasing from Indian websites.
Based on budget: Pocket-friendly gifts are always a better option. But still you need not compromise on style. You can in fact buy out-of-the-box wedding gifts at almost every budget. Rather than calculating in dollars you can go ahead with thinking like even under 500 rupees or 1000 rupees or 1500 rupees gifts. Make your hampers fun-filled for the receivers by customizing them and it also adds more personal touch. A simple jute bag, small wooden idols, contemporary key chains, clay mugs or a shagun box with sweets in it are all a few suggestions from us.
Based on themes: Nowadays theme weddings have become a new hype and it makes sense as they are one-time happenings in everyone's life. When you have decided to celebrate a themed wedding draw your return gift inspiration also from the same.
For a naturistic theme you can pick up plant saplings as return gifts for wedding
For a royal wedding you can think of something in silver or golden color
For a peacock theme wedding can have a lord Ganesha idol on a peacock leaf or some jute bag with peacock picture on it
For a simple classy wedding you can gift a pack of traditional sweets and snacks.
"More than the size of the gift, the size of your heart matters" – Giving a gift is always happiness. Love it and do it thoughtfully by picking your favorite sweets and savories from Sitara Foods, the renowned brand of India. Wherever you are in the USA, we will reach you on time with safe and secure packaging.