Tomato Pickle Without Garlic (Premium Quality)
₹242.00 – ₹702.00 (Inclusive Of Tax & Free Shipping in India)
Sitara Food's Tomato Pickle without Garlic adds a dash of tanginess to any meal, making it even more appetizing for all non-garlic eaters!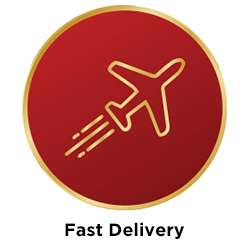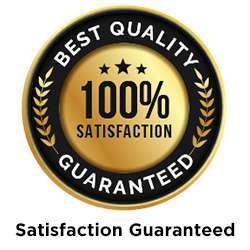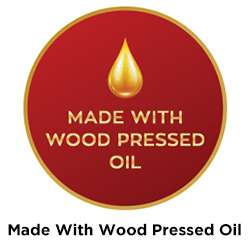 Sitara Food's Tomato Pickle without Garlic adds a dash of tanginess to any meal, making it even more appetizing for all non-garlic eaters!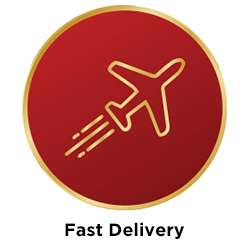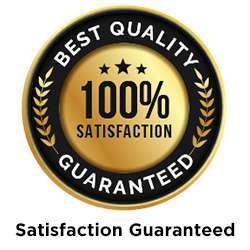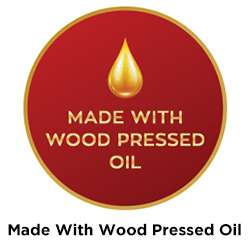 Description
Transform your simple meal into a tasty meal with a hot dish from Sitara Foods! Tomato Pickle Without Garlic (Andhra Style Jain / Brahmin Achaar)
            Sitara Food's Tomato Pickle without Garlic adds a dash of tanginess to any meal, making it even more appetizing for all non-garlic eaters! This is a very traditional tomato pickle that has a great balance of flavours and is perfect for those who don't love the overpowering smell of garlic. And it is an instant energizer for the ones who are in fasting. So, go ahead and order Tomato Pickle without Garlic from Sitara Foods and enjoy the hot taste of the dish as a great accompaniment to any meal!
The Versatile, Universally Loved Side-dish for every meal of yours!
An authentic classic, South Indian Andhra style Tomato Pickle, made with a secret recipe passed on from generations as if the taste from your grandmother's kitchen with organic ingredients that takes your taste buds on a spicy and tangy journey to heaven is this tomato pickle without garlic from Sitara Foods. Handcrafted to perfection, made with fresh, hand-picked ingredients and locally sourced from farmers, prepared with no preservatives, colours or artificial flavours.  It is apt to be consumed even by to-be mothers.
Versatile and packed with flavours, it pairs well with rice, crackers, paratha, idli, dosa, bread and more! Sitara Foods farm is an all-woman organisation keenly focused on empowering women in rural Andhra. They are perfect for the urban people who are looking to bring traditional tastes back to their modern lifestyle. They are home-made, handmade, and all naturals with no added colours, chemicals or preservatives. Best Pickles for pregnant woman as they are the typical craving culprit. Increased blood volume raises a pregnant woman's need for sodium, making these salty foods a common go-to.  And it is mostly even advised by doctors to consume the same to stay away from nausea or morning sickness.  At least they don't miss the other vital nutrients by simply vomiting the whole day!
It is the most predominant side dish in houses, hotels, restaurants, during travel time, weddings and reception food too! Are you living in any metro cities and worried about preparing this pickle in your hectic work routine? No worries, just Purchase online from Sitara Foods and enjoy the salty and hot tangy taste with any breakfast, meal or dinner you love it!
You might also purchase our other pickle variants like Tindora Pickle, Brinjal Pickle, Fenu Greek Pickle and Potato Pickle at Sitara Foods online store.
Method of Pickling:
Why do you hesitate to enjoy the age-old ritual process of preserving fruits and vegetables by pickling them? And this pickling recipe does more than just preserving the tomatoes. A cooked tomato concentrate, spiced with pickle specific spices that are hand-grinded and specially used as a condiment to enhance the taste and staple. The most common spices used in tomato pickle without garlic recipe is asafoetida, red chilli powder, turmeric powder, fenugreek with the sourness of ripe tomatoes. The smell of asafoetida and curry leaves with the taste of fresh, juicy, ripened tomatoes and spices added in the right proportion cooked with pure oil will fulfil your need for delicious food.  This yummy luscious pickle not only brightens up your meal but you will also be left with a lingering taste that will not be forgotten for a long time to come.
Special uses which makes you more tempting!
Why don't you spread it on a slice of bread after toasting it with a dollop of ghee?
Just spread it on your dosa while making it in the dosa tava so that it gives a special tomato roast taste.  You can't stop eating for sure!
Roll it by spreading inside a chapathi and dip it in a cup of curd to have a healthy delicious breakfast.
Mix it with puffed rice and make your special tomato based bhel puri!  Wow!  What a chat option it is?
Cut raw tomatoes and spread this tomato pickle without garlic on it and sprinkle coriander leaves to enjoy the all tomato dhamaka chat special.  Those who wish can add other veggies and onion grated with this chat to make it more yum!
Mix it with hot steamed rice to make your favourite tomato rice when you are back from a long trip or tired returning back from office to prepare your dinner.
Storage and Shelf Life: Store it in a sterilized airtight jar and refrigerate for better shelf life. Always use dry spoons. This pickle lasts for more than a year.
Major ingredients and health benefits:
Tomatoes are an indispensable part of all cuisines of the world, in demand for their distinct flavours. It is the powerhouse of various vital Vitamins and a major dietary source of Antioxidants.
Tomatoes are good to improve your skin health and eye health and also lower heart diseases and cancer. Beta–carotene and Lycophyte – the strongest antioxidant lowers cholesterol level, prevents artery hardening and reduces the risk of strokes and blood clots.
So, never miss adding this tomato pickle in your daily diet, it is a feast to relish. Buy the best Tomato Pickle without Garlic from Sitara Foods and make every day special without missing your family even if you stay away from your home and avoid getting homesick too.
They can be ordered online from Hyderabad, Mumbai, Delhi, Pune, Bangalore and any major cities. Sitara Foods prepared pickles are much better in quality and taste than other commercial pickles in the market which are filled with preservatives and chemicals. They are the best home-made pickle brand trying to make a mark in the market. Tomato Pickle without Garlic is a tasty and a very healthy pickle with rich source of Vitamin C that you should never miss from us.
Order it and get it delivered at your doorstep with free shipping throughout India! We at Sitara Foods strive to continue to prepare products with special health benefits aiming to maintain and improve the health of our esteemed customers. Hoping to do so always!  Thanks for all your support till now. We expect it further also.
Additional information
| | |
| --- | --- |
| Weight | N/A |
| Dimensions | N/A |
| weight | 0.25 KG, 0.50 KG, 1.00 KG |
206 reviews for
Tomato Pickle Without Garlic (Premium Quality)
---
0 Customer(s) recommended this item
Reviewed by 205 customer(s)