Sweet Bellam Gavvalu
₹253.00 – ₹748.00 (Inclusive Of Tax & Free Shipping in India)
A Shell in your plate giving a feast to you as dessert or snack at evening time!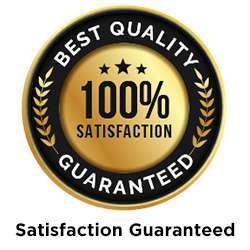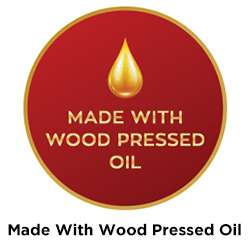 A Shell in your plate giving a feast to you as dessert or snack at evening time!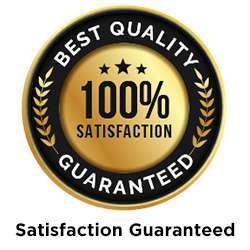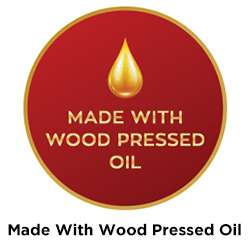 Description
Bellam Gavvalu / Jaggery Speciality Sweet (Pure Ghee Variant)
Highlights:
Fresh Premium Quality Ingredients Used
Home Made & Hand Made with atmost care & love
No Preservatives or Added Colors
Fresh Locally Sourced Ingredients from farmers around
Providing employment to rural women, hence providing rural women empowerment
Can Buy Online and get delivered to your doorstep with Free Shipping any where in India.
A Shell in your plate giving a feast to you as dessert or snack at evening time!
The same item that can be used as a dessert after a meal or a snack up for the evening time is Bellam Gavvalu.  Gavvalu in Telugu means 'Shells'.  Just in the shape of a shell, with a jaggery coat that is a feast to your eyes and tongue is certain to trigger your senses and make you long for more.  Bellam Gavvalu is a unique native snack to the region of Andhra.  Gavvalu can be prepared in two variations, one is the sweet version that is either with sugar or jaggery and the other is a spicy version where red chili powder is added to the dough itself and prepared.  The sweet jaggery version is the favorite of Lord Krishna and is a very apt item to serve for him on Gokulashtami.  Willing to become his favorite and also arrange a fiesta for your kids on that day.  Buy online a fresh pack of Bellam Gavvalu from Sitara Foods and relax behind before we deliver it to you.
A top ranked item among Indian Desserts and Indian Snacks:
Bellam Gavvalu is a mouth-watering, awesome dish that ranks first among all other Indian Traditional Sweets Online and it tempts you to ask further with its appearance and allures you to love and eat more for its taste.  When you have guests at home, the regular South Indian sweets that you have tried earlier like rava ladoo, kaju katli, mysore pak etc. gets too boring. If you can present them with a new variety of Andhra special sweet Bellam Gavvalu, you will have a great satisfaction by the hospitality shown from your side.  Ain't it?  So, what next?  Purchase online for your Bellam Gavvalu from Sitara and receive all credits and laurels for your choice of the best Andhra Sweet among your peers.  We say this because, Sitara are the only people who can prepare the Andhra dishes in an authentic and traditional way tasting exactly how the particular dish needs to be.
Gavvalu is an addictive and delicious dish that is heart throbbing for kids amidst all diwali sweets.  Why wait until diwali?  Just buy some Indian sweets online and give them a crunchy munchy evening snack to enjoy their remaining day with a healthy option rather than a pizza or burger.  Kids get excited when they eat something new and they get into a good mood to do their homework or prepare for their exams or get ready for a class.  Every mother would have experienced this!  So to ensure the same environment in your home, don't forget to order Bellam Gavvalu online from Sitara Foods and surprise your kids.
There may be variety of Indian sweet recipes available, but Gavvalu has a special reception because it is made of Jaggery and maida or all-purpose flour.  A dying combination for its crispiness and sweetness!  This combination can be attained only by hands on experience in preparation of sweet recipes; as it needs the right consistency of jaggery syrup so that it is crispy but not soggy or hard as a rock.  This famous South Indian sweet recipe having its origin from Andhra's telugu cuisine, triggers their childhood memories of how their granny had made it for them when they used to go to their natives.  And if you stay away from your family in a PG or a hostel or a home which you chose for your career, but still away from your real home, this is a must order product.  Just buy Gavvulu online from Sitara and taste it to bring back those tantalizing memories and relish in them for a while.  In no time you will become 100% more productive.
The speciality of South Indian Sweets is that most of them are made from Jaggery, especially in Andhra and Tamilnadu.  Sweet dishes made from jaggery like payasam, halwa, peanut chikki etc. are very common in South India.  All grandparents have the habit of ending their meal with a bite of sweet made from jaggery as they believe it adds a pinch of iron to their body.  Ya, it's true. Jaggery prevents anemia.
Major Benefits of Jaggery:
When you eat a sweet you get a lot of energy for the rest of your day.  So, those who do not have the habit of eating sweets, please start at least now dudes!  The traditional natural sweetener has the following benefits in it.
Jaggery known as 'Gur' in Hindi prevents constipation.  It activates the digestive enzymes in your body stimulates bowel movements in kids mainly.  A little jaggery after lunch kick-starts digestion and contributes to your overall health improvement.
It is a natural body cleanser which cleanses your liver mainly by sending out harmful toxins from your body.
Jaggery produces heat in the body and is consumed mostly during winter to keep you body warm.  It is also a treat to you during winter for satisfying your hunger.
It is a must for people who live in highly polluted places like Bangalore, Chennai, Delhi, Pune, Mumbai, Kolkata, Hyderabad and kochi as it cleanses your respiratory tract, intestines, lungs, food pipe and stomach.
It is a blood purifier and hence keeps you away from skin allergies.
It mainly boosts immunity and if consumed in right quantity, it takes care of your daily nutritional requirement of your body.
Jaggery is an effective aid for weight loss as it is a rich source of potassium, which helps in boosting metabolism and building muscles.
Unlike sugar which is a simple carbohydrate that gets absorbed in your blood stream and gives energy in a jiffy, jaggery is a complex carbohydrate that gives energy to your body gradually and for a longer time.
Hope these details would have made you feel enough to recommend Gavvalu for your family.  Enjoy the Jaggery Sweet and buy them from Sitara Foods and Pickles to know the real taste of how a Bellam Gavvalu would actually be?  Experience happiness in the realistic, authentic, fascinating Andhra Bellam Gavvalu's taste from Sitara!
You may also buy other andhra style home made sweets like Atreyapuram Sugar Putharekulu, Kakinada Gottam Kaja, Karam Gavvalu, Nethi Ariselu and Bobbatlu at Sitara Foods Online Store.
INGREDIENTS
Maida flour
Ghee
Jaggery
Water
Cardomon
NUTRITION, GOES GOOD WITH WHAT AND STORAGE DETAILS
Jaggery is healthy with rich iron content and less sugar
Store the product in refrigerator for longer shelf life.
SEASONAL AVAILABILITY DELIVERY TIME & SHIPPING INFO
Bellam Gavvalu is available throughout the year. 3-5 days shipping. All our products are shipped to places all over the world.
Domestic: Shipping if Free to any part of India and delivery time to any part of India delivery will be done in 3 to 7 business days from date of shipping.
International: International shipping price is based on country of delivery and Delivery time varies from 4 to 9 business days from date of shipping.
Additional information
| | |
| --- | --- |
| Weight | N/A |
| Dimensions | N/A |
| weight | 0.25 KG, 0.50 KG, 1.00 KG |
272 reviews for
Sweet Bellam Gavvalu
---
0 Customer(s) recommended this item
Reviewed by 271 customer(s)