Sugar Pootharekulu Short / Putharekulu / Paper Sweet Short
₹495.00 – ₹1,737.00 (Inclusive Of Tax & Free Shipping in India)
Would you like to relish the ubiquitous sweet of Andhra? Then taste our Sitara Foods most delectable Sugar Pootharekulu Short.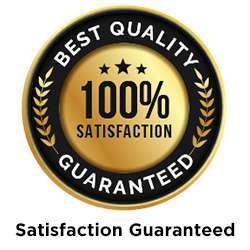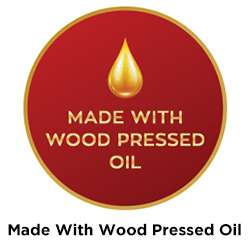 Would you like to relish the ubiquitous sweet of Andhra? Then taste our Sitara Foods most delectable Sugar Pootharekulu Short.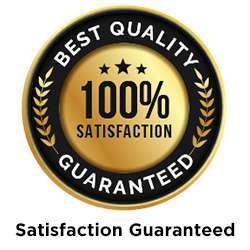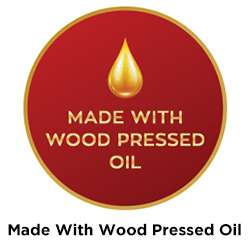 Description
Sugar Pootharekulu Short / Paper Sweet / Dry Fruits Ghee Putharekulu (Premium Quality Sweet)
Why to Buy From SITARA,
Where we believe good food is human right.
Home Made & Hand Made No Preservatives
Premium Quality Ingredients used Free Shipping
Would you like to relish the ubiquitous sweet of Andhra? Then taste our Sitara Foods most delectable Sugar Pootharekulu Short
                  Most people are not aware of the traditional sweets famous in each region. The famous Andhra Sugar Putharekulu Short sweet is a most popular distinct Indian sweet from the Coastal Andhra. Yes, Sugar Pootharekulu Short is known to have originated from Atreyapuram, a village in the East Godavari District of Andhra Pradesh. Don't worry!  You need not go so far to enjoy the taste of Sugar Pootharekulu Short. We at Sitara Foods are experts in making and delivering you the world-famous and a must-taste traditional sweet of Andhra Pradesh at your doorstep.
Wondering how this delicious dessert is prepared?
· As the name suggests ("Pootha" means coating and "rekulu" means sheet), Sugar coated foils are made of a thin delectable wafer-like rice flour sheet by using an earthen pot on firewood, filled with powdered sugar and are generously greased with pure ghee. Rolling of Bellam / Sugar Pootharekulu Short is a delicate art. Yes, this is how this wonderful delicious dessert is made artistically with a lot of skills, love, and care by the rural household women but it is too tough to make at home. As you taste the slightest bite of this sweet ordered from Sitara Foods you are sure to be astonished by how this delicious sweet just melts in your mouth leaving a wonderful after taste that is sure to give you a great stress-free feeling.
· Order Sugar Pootharekulu Short online from Sitara Foods and we are there to deliver almost 106 different countries and all over India from Chennai to Delhi, Hyderabad to Mumbai, and Cochin to Calcutta.
Celebrate your festival with Bliss!  Buy Sugar Putharekulu Short Online From Sitara!
· Don't you feel festivals like Diwali, Pongal, Christmas, Holi, or Dussehra need a sweet touch at homes? Hope you are in search of what to gift your friends, Right? No worries, gift them a box of authentic Andhra sweets.  They would serve to be the right choice for every season and occasion indubitably.
· Either it is a New Year, Anniversary, Birthday Party, Farewell Party, Promotion, Graduation, or a New Job Offer to be celebrated, the best carefully chosen sweets as authentic Sugar Pootharekulu Short will win hearts every time.
· The Pootharekulu sweet is even healthier with an incredible fusion of dry fruits and the papery goodness is perfectly crafted for the pleasure of your palate. Buy Sugar Putharekulu Short online from Sitara Foods and keep our heritage alive and vibrant!
Why Choose Sugar Pootharekulu Sweet as your favorite dessert?
· The best thing in Sugar Pootharekulu Short that sets you apart from other Indian sweets is its soft and light texture that melts your mouth in its luscious taste and these are a lot lighter when compared to other authentic sweets.
· Using rice flour is finer and provides you with a comparable amount of fiber and protein. There is also a substantial nutrient profile containing Vitamin B, Manganese, and Phosphorus. A Best gluten-free alternative to all purpose-flour or wheat flour.
· Nuts used in pootharekulu are protein-rich and are high in minerals. They are also rich in heart-healthy fatty acids, and are an excellent source of antioxidants plus rich sources of dietary fibers.
· The benefit of using pure ghee used in this sweet gives energy and improves flexibility in our body; helps to regain better immunity, and stimulates a healthy digestive system.
· Cardamom used in putharekulu is the best antioxidant and has diuretic properties that may lower your blood pressure. Contains cancer-fighting compounds, prevents cavities, improves breathing and lowers blood sugar levels.
· The aroma of cardamom is really great, and it promotes respiratory health and brings relief from nausea, vomiting, cough, etc. Also.  Just experience the scent of cardamom in this sweet pootharekulu short and ensure you order them for your kids at home who are sure to enjoy it.
Ingredients Used:
· Rice Flour, Sugar, 100% Organic Ghee, Cardamom, and Nuts
Nutritional Information:
Calories – 158
Total Fat – 4g
Total Carbs – 31g
Protein – 2g
Order sweets online that keeps your life tempting and more interesting, which is specially prepared with high nutritional value by your favorite Sitara Foods.
Storage Details and Shelf Life:
· 3 to 4 weeks (better tasted when consumed fresh within 15 days)
· Yes, as it is made from freshly made rice papers, pure ghee and sugar powder the sweet will simply melt in the mouth. As no one can stop by simply having one, it's better to relish the freshness of the taste in a week. This is the only sweet that will make you eat more and more.
· Store it in an airtight container at room temperature for two weeks on average or you can refrigerate the product for longer shelf life.
Seasonal Availability and Shipping Info:
· Atreyapuram home-made and hand-made Sugar Putharekulu Short are available throughout the year! You can order it online at any time from Sitara Foods. It's free shipping anywhere in India and takes only 3 to 4 business days from the date of shipping. International shipping is based on the country of delivery; it takes 4 to 8 business days from the date of shipping through DHL or FedEx.
· We ensure you that for long-distance delivery we add an extra topping of the ghee which keeps the sweet very fresh for a longer duration.
· You can also try our other authentic Pootherekulu's made of Bellam (jaggery) Short and Long, Sugar-free for the diabetics, Sugar Pootharekulu Long just by a click at Sitara Foods, and we will send you the happiness parcelled even across miles!
            Making this Sugar Pootharekulu Sweet at home is not hard but a bit complicated, as it requires deftness in hands and is a dying art nowadays, these can't be easily prepared in today's kitchen. Since the process of making the thin rice paper sheets requires a lot of skill, you can buy this authentic Sugar Pootharekulu Sweet online from us.  It is meant to be extremely popular for weddings, festivals and religious occasions in the state of Telangana!
Our other snack delicacies such as Kajjikayalu, Kamrakat Jarrery Coconut Candy, Nethi Ariselu, Bellam Pootharekulu Short, Bellam Sweet Boondi Atchu Mithai, Karam Gavvalu can be ordered online at Sitara Foods.
Additional information
| | |
| --- | --- |
| Weight | N/A |
| Dimensions | N/A |
| weight | 0.25 KG, 0.50 KG, 1.00 KG |
208 reviews for
Sugar Pootharekulu Short / Putharekulu / Paper Sweet Short
---
0 Customer(s) recommended this item
Reviewed by 207 customer(s)