Pudhina Karam Podi / Mint Leaves Breakfast Powder
₹265.00 – ₹736.00 (Inclusive Of Tax & Free Shipping in India)
Pudhina Karam Podi / Mint Leaves Breakfast Chutney Powder is a wonderful tasting must have side for South Indian Breakfast sides like Idly, Dosa, Vada, Bajji and much more.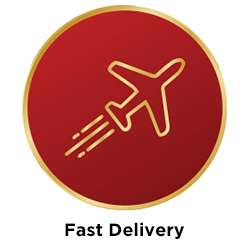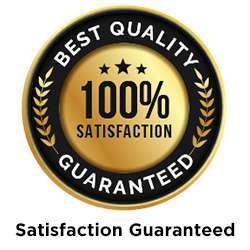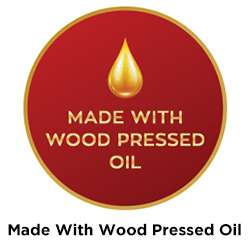 Pudhina Karam Podi / Mint Leaves Breakfast Chutney Powder is a wonderful tasting must have side for South Indian Breakfast sides like Idly, Dosa, Vada, Bajji and much more.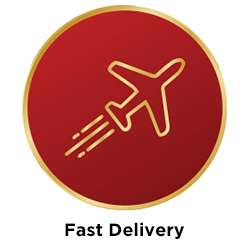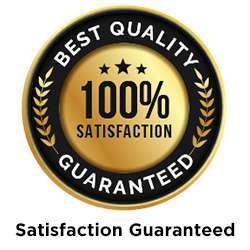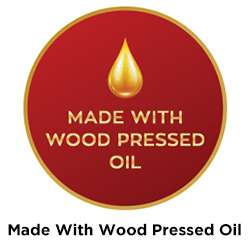 Description
Pudhina Karam Podi / Mint Leaves Breakfast Side Chutney Powder
Highlights:
Fresh Premium Quality Ingredients Used
Home Made & Hand Made with atmost care & love
No Preservatives or Added Colors
Fresh Locally Sourced Ingredients from farmers around
Providing employment to rural women, hence providing rural women empowerment
Can Buy Online and get delivered to your doorstep with Free Shipping any where in India.
Pudhina Karam Podi / Mint Leaves Breakfast Chutney Powder is a wonderful tasting must have side for South Indian Breakfast sides like Idly, Dosa, Vada, Bajji and much more.
Pudina Karam A perfect blend of balanced spices mixed with pudina made into a coarse powder to give you the all the benefits of the mint leaves from fresh breath to joint therapy is this Podina Karam / Pudina Powder / Mint Powder / Mint Leaves Powder / dried mint powder from Sitara. After eating varieties of podi also sometimes you feel that you need something different right? Taste some Pudina Karam in order to feed your thought of variety in food. It satisfies your taste completely.
If you are studying or working and by any chance staying away from your home, then you have landed at the right place – SITARA. This is where you can find numerous instant powders and pickles, snacks and sweets and also exotic flowers and fruits to restore nativity where ever you are. If you were born and brought up in a typical Andhra home, then visiting and ordering things from Sitara is definitely a treat to you because we have the capability to end up with a podi in anything we see and think of as a healthy element. Buy pudhina karam podi / Chutney powder online from Sitara to take care of your fitness easily!
How to Use Pudina Karam Podi / Chutney Powder ?
This podhina mint powder contains 100% natural ingredients, South Indian Recipe with no preservatives and has more and more of creative uses because of the aroma it gives. A few are listed below:
This Mint Powder can be used as a side dish for idly and dosa with a little gingelly oil or ghee mixed with it.
You can make pudina rice by mixing this pudina powder with some plain rice.
It serves as a quick lunch and life-saver when you are back from a trip or tired back home from office.
When you prepare snacks at home, instead of the normal chili powder, add a little mint powder for giving more spice to the dish, which also ends up in a totally different enhanced aroma and taste to the whole snack.
If you have made some Vada or Bajji at home for guests or for yourself, this is a wonederful side to have.
The chakli or murukku that you make with this pudina karam will be the biggest hit!
Sprinkle it on your bread slice before garnishing it with vegetables for your sandwich.
Add a pinch of Pudina Powder to your raita that you prepare for chapathi or paratha or biriyani.
You can even garnish your biriyani with this powder instead of the fresh mint leaves because most of them pick and discard it, but when added in a powder form it gets mixed with your biriyani and benefits you completely.
Sprinkle it on the gravy dishes that you prepare to add a special refreshing taste.
Home-made chaats and samosa are very tasty with a little mint powder aroma on top of it. More and more of your choice can be added to this list.
We have just given a few hints for you on how to add this pudina powder which benefits your body to maintain good health in various ways. It's up to you to be innovative!
Purchase online for Sitara's Pudina Karam / Mint Powder / Pudina Powder and enjoy your own innovations. Pudina Karam will be a good side for Idly, Dosa, Chapathi, Roti or Pulka, Other Karam podis for such use are Karivepaku karam podi, Chintha Aaku Iguru Karam Podi, Ulava Karam Podi, Gun Powder, Munaga karam Podi and Andhra Style Curry Powder / Kura Karam.
Benefits of Pudina:
The peppermint is an aromatic, oldest culinary herb known to mankind with high menthol content formed due to a cross between water mint and spear mint and gives the following health benefits:
It acts as a decongestant and helps you to reduce the symptoms of asthma and bronchitis.
Reduces nausea and relieves you from any kind of allergy.
Pepper mint works wonders for your digestive woes with all the antiseptic and antibacterial properties that help to soothe your upset stomach.
If you are unable to lose weight, your poor digestion may be a cause, just take care of yourself by ordering online for this Pudina Karam from Sitara.
Treats common cold.
Children like this aroma and you can include it in the dishes you serve them to become more immune.
Helps and refreshens your breath and also cures any oral health care problems.
Improves brain power.Best natural skin care product which makes your skin glow by keeping your internal organs clean.
The best of best is always given to you when you are in need of it. And it is we who want to give it to you and we take pride in doing the same. Add to Cart your favorite pudina karam podi / Chutney powder and enjoy eating it!
INGREDIENTS
Pudhina/Mint leaves, Tamarind, Fenugreek powder, Chana dal powder, Turmeric Powder, Hing, Chilli powder, Salt, Refined Sunflower Oil
NUTRITION, GOES GOOD WITH WHAT AND STORAGE DETAILS
Per 100grams of Serving:
| | | | |
| --- | --- | --- | --- |
| Calories | 364,810 | Sodium | 2,560 mg |
| Total Fat | 11 g | Potassium | 0 mg |
| Saturated | 7 g | Total Carbs | 50 g |
| Polyunsaturated | 3 g | Dietary Fiber | 0 g |
| Monounsaturated | 1 g | Sugars | 0 g |
| Trans | 0 g | Protein | 0 g |
| Cholesterol | 0 mg | | |
| Vitamin A | 0% | Calcium | 0% |
| Vitamin C | 0% | Iron | 0% |
*Percent Daily Values are based on a 2000 calorie diet. Your daily values may be higher or lower depending on your calorie needs.
IT TASTE GREAT WHEN MIXED WITH HOT RICE, CURD RICE OR SERVED WITH DOSA AND IDLI or ANY OTHER SOUTH INDIAN INSTANT CHUTNEY BREAKFAST
Do not use wet spoon for scooping pickle.
Store the pickle in refrigerator for longer shelf life.
SEASONAL AVAILABILITY DELIVERY TIME & SHIPPING INFO
You can buy Pudhina / Mint Leaves Instant Chutney Powder from Sitara foods through out the year. We ship our pickles, powders, snacks and sweets to any destination in the world.
Domestic: Shipping if Free to any part of India and delivery time to any part of India delivery will be done in 3 to 7 business days from date of shipping.
International: International shipping price is based on country of delivery and Delivery time varies from 4 to 9 business days from date of shipping.
Additional information
| | |
| --- | --- |
| Weight | N/A |
| Dimensions | N/A |
| weight | 0.25 KG, 0.50 KG, 1.00 KG |
205 reviews for
Pudhina Karam Podi / Mint Leaves Breakfast Powder
---
0 Customer(s) recommended this item
Reviewed by 204 customer(s)