Kamarkat Jaggery Coconut Candy
₹311.00 – ₹1,127.00 (Inclusive Of Tax & Free Shipping in India)
You can buy premium, hygienic, home made, healthy Kamarkat online from Sitara Foods online store.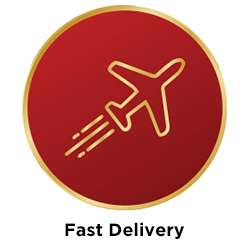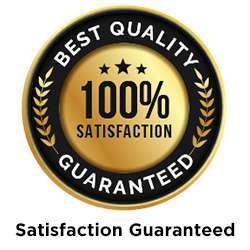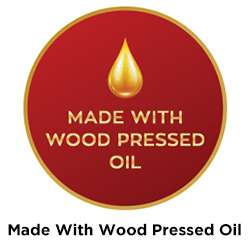 You can buy premium, hygienic, home made, healthy Kamarkat online from Sitara Foods online store.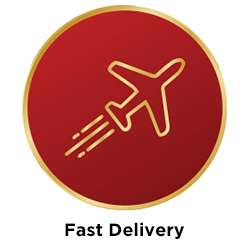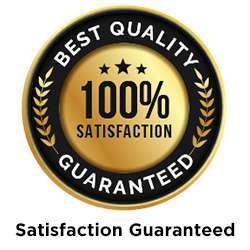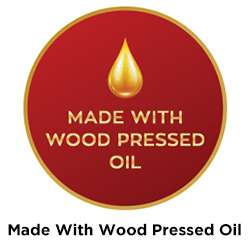 Description
KAMARKAT / KAMARKATTU / JAGGERY COCONUT CANDY
Kamarkat also called by several names kammarcut, kamarkattu, petti kadia, jaggery coconut candy or kammarakatta is a visual treat for most of our childhood street delights. Some of which are long lost treasures.This kamarkat sweet snack could provide a virtual indulgence whenever I reminisce about them and take us back to days when we used to enjoy the items on the side of road near our schools. The kamarkat is a favourite childhood snack item for many including me.
You can buy premium, hygienic, home made, healthy Kamarkat online from Sitara Foods online store.
Coconut kammarcut / kamarkattu, is the answer for you if you are bored of modern bites that just give you a time pass? Try this tiny from traditional jaggery candy which has a humble but unforgettable flavour that your elders ever wanted in their early ages.  Kamarkat made from simple ingredients like grated coconuts and Jaggery and lots of love from Sitara foods can be purchased online.
A blend of cooked Jaggery and Coconut shreds with a tinge of cardamom is sure to pop your eyes out in a different taste that your taste buds would have ever had. A sweet snack that would aid your digestion process is a daily tidbit that you can have a good sumptuous meal.
Kamarkat is a nostalgic traditional sweet candy that the previous generation used to by at the petty shops and street side vendors near our school gates.  It is mostly found in states of Andhra Pradesh, Tamil Nadu, Karnataka and Kerala. As any one of the previous generations about his kamarkat candy, and see the light and blush in their faces. This simple home made candy has brought smiles to millions during their childhood. Kamarket is a hard brown coloured candy made by mixing cook jaggery with shredded coconut.  This everlasting candy slowly dissolves in your mouth as you chew on it.
Something that you can keep on munching over and over again without your conscience pricking you is Kamarkattu / Kamarkat / Coconut candy / Coconut candy balls / Coconut Sweet Candy.  You are sure to relish every bite of this Indian version of coconut sweet candy.  To get back your reminiscences of childhood days you can order online from Sitara for this Coconut Sweet Candy / Kamarkattu and make each and every bite of it as special as your memories.
What is Kamarkattu?
         Whenever there is left over jaggery syrup and coconut, you would have come across that your mom or grandma prepares sweet candies out of them. These candies are 1000 times healthier than any other munching option snack-up.  Just pop them into your mouth and keep sucking it to get the taste of the jaggery in every pinch of syrup that melts in your mouth.  Buy online from Sitara the original version of real kamarkattu.
         The Indian chocolate making process gives kamarkattu as its result.  It's just a chocolate but made using only 4 ingredients jaggery, coconut, ghee and cardamom powder if preferred.  A simple recipe where jaggery syrup is boiled along with grated coconut and brought to a sticky consistency and then rolled into small balls; later on cooled to form chocolates that are yummy is this kamarkat.  Our ancestors only failed to roll it into a presentable wrapper; otherwise this would have been the world's famous and favorite chocolate ever.
Why go traditional?
         Obesity is becoming a very serious medical condition that affects children and adolescents. It is sometimes hard to spot it out because they grow at different rates in different people.  The most common reasons analyzed are genetic conditions or hereditary growth conditions, lack of physical activity or even harmful eating habits or a combination of these things together.  But when it comes to eating habits the conventional food has almost vanished and that's the reason for such problems.  If that is restored by this generation and also efforts taken to carry forward such healthy habits to the next gen then there is nothing to worry as such.       A medicine less life would show you the way to become one with nature and live happily.  Things that are done to restore tradition will definitely put into action the ways thought about for a hale and healthy lifestyle without medicines.  Even when you have the normal cold and cough, just taste this kamarkat to get rid of your dry cough.  Try and get to know how magical it works inside your body restoring all nutrition and vitamins that you have lost during your sickness.  Purchase online for Sitara's Kamarkat and get showered with the blessings of jaggery / gur – the Indian sweet maker's choice.
Benefits of eating kamarkattu:
         It has another name too and that is kalkona or even coconut jaggery balls.  It is a chemical free, colour free, additive free, perfect healthy snack for kids and others in the family.  Get to know more here:
·      A humble, home-made confectionary that has the richness of iron in it and also an edible 'gem' of sweet is kalkona.
·     Eating jaggery after meals aids digestion and hence prevents constipation and helps in weight loss.  How can you always eat fiber rich food?  Sometimes it is boring, isn't it?  Use such simple techniques when you miss your healthy meal and at the same time to keep you healthy.
·      It is a detoxifier and purifies blood leaving your body healthy.
·      It keeps you energetic throughout the day unlike the instant sugar energy giving products.
·      It boosts your body's metabolism and has a rich source of potassium which balances the electrolytes in your body as well as builds muscles equal to eating raw red pumpkin.  After all, that is a little tough to please your taste buds, ain't it?
         Besides all this preserving our culture is possible only through traditional food.  It tells you where you come from and helps to keep memories of warm feelings and pleasant memories which ties you up more with your families and holds a special value forever in your life. Food is a doorway into civilization and treat it so with the help of people who have the same thoughts.   For attaining this you have just landed in the right place – Sitara.  Preserve your culture and civilization just in one click.  Introduce such foods to your children.  Add to cart the kamarkat from Sitara and enjoy with your family!
You can also purchase other traditional snacks like Kajjikayalu,   Karam Gavvalu, Bellam Kommulu, Chekkalu and Gorumitilu online from Sitara Foods.
I think it's time people it's time for this generation to learn and eat the traditional healthy snacks like kamarakatta instead of junk foods like pizza, nuggets and so on…
All I can say is Taste the Traditional, healthy, home made kamarkat jaggery candy to judge for yourself the wonders of our elder's cookbooks.
INGREDIENTS
· Grated coconut
· Jaggery
· Water
· Cardomon
· Rice flour – to coat to prevent sticking.
NUTRITION, GOES GOOD WITH WHAT AND STORAGE DETAILS
Kamarkat is a Jaggery Candy which is healthy with rich iron content and less sugar
Store the product in refrigerator for longer shelf life.
SEASONAL AVAILABILITY DELIVERY TIME & SHIPPING INFO
Kamarkat candy is available throughout the year. 3-5 days shipping. All our products are shipped to places all over the world.
Domestic: Shipping if Free to any part of India and delivery time to any part of India delivery will be done in 3 to 7 business days from date of shipping.
International: International shipping price is based on country of delivery and Delivery time varies from 4 to 9 business days from date of shipping.
Additional information
| | |
| --- | --- |
| Weight | N/A |
| Dimensions | N/A |
| weight | 0.25 KG, 0.50 KG, 1.00 KG |
210 reviews for
Kamarkat Jaggery Coconut Candy
---
0 Customer(s) recommended this item
Reviewed by 206 customer(s)