OUT OF STOCK
Chikkudukaya Beans Pickle Andhra Style
₹242.00 – ₹702.00 (Inclusive Of Tax & Free Shipping in India)
Chikkudu kaya pickle / Indian broad beans Achar Pickle, This pickle is seasonal pickle as the main ingredient is seasonal, the Indian broad beans vegetable pickle is so yummy and loaded with nutrients.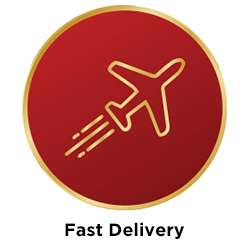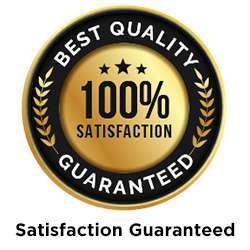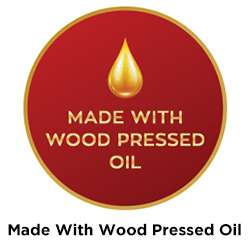 Chikkudu kaya pickle / Indian broad beans Achar Pickle, This pickle is seasonal pickle as the main ingredient is seasonal, the Indian broad beans vegetable pickle is so yummy and loaded with nutrients.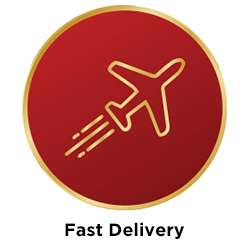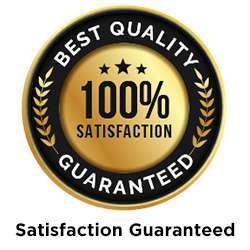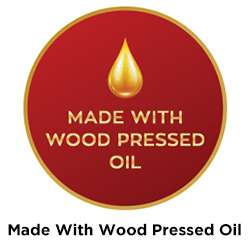 Description
Chikkudu kaya pickle / Indian broad beans Achar Pickle
Chikkudu kaya pickle / Indian broad beans Achar Pickle, This pickle is seasonal pickle as the main ingredient is seasonal, the Indian broad beans vegetable pickle is so yummy and loaded with nutrients. One can buy Chikkudu kaya pickle / Indian broad beans pickle online at Sitara foods vegetarian pickles Online category. Though we enjoy Chikkudu kaya as a vegetable as a fry or curry, this vegetable when made into a pickle with tomato this is so tasty. The seeds of beans will become crunchy and are a surprise bite during the meal. It's like finding a toy in kinder joy. As Chikkudukaya  pickles main ingredients are tomato and beans, the tomato flavor dominates the pickle, but combination of Chikkudukaya and tomato is a feast to the taste buds.
"Kanupu chikkudu" or chikkudu as we call it in telugu is used for this pickle. They are marinated with spices and then some amount of lemon or tamarind is added for a tangy flavor.
Broad Beans Pickle / Chikkudukaya Pickle
Love at First Bite!  – You are sure to experience this with Chikkudukaya Pickle!
"Food brings people together on many different levels.  It's nourishment of the soul and body; it's true love" – Giada De Laurentiis
         When you bite into a peculiar variation in food, the change in your taste buds unlike the ordinary makes you feel the pleasure.
You should try varieties to experience such bliss! 
 But making all these varieties at all times is not so easy.  The next option is to buy it.  But when you consume outside food there is a need to take care that you don't take a toll on your health.  Sometimes the answer sought from your hereditary intake of food will best suit your body more than the suggestions of any dietician or nutritionist.  I can hear you say a "Yeah" for this.  It's very true.
         When it comes to transmitted or genetic food culture in our Indian tradition, any meal is incomplete without a pinch of pickle on the plate.  To all Indians, nothing else says 'native' as honestly and heartily as PICKLE.   The final product may vary from region to region when diverse pickling techniques are used.  For example, the Gujarat mango pickle is sweet whileAndhra Aavakai Pickle is hot and spicy.  No one would admit that both the pickles are made from the same fruit.  This pickling process is celebrated as an annual ritual in many Indian families.  It's the time when all sons and daughters come to their native to meet their parents along with their infants, toddlers, pre-schoolers, school-aged children or adolescents.
         From which ever part of the country you hail from, be it Chennai, Bangalore, Pune, Hyderabad, Mumbai, Kochi, Delhi or Kolkata, pickles have been a part of your primal memories about food.  This is mainly because of the conventional methods used in the making of pickles and the soul of spices added in it by your granny's.  To perfectly recall your memories and relish in it, we are offering you with our granny's taste.  Check out if it matches by making an order online for any variety of Sitara Pickles and get surprised by how our freshly packed pickles taste like.  You are sure to say – "AWESOME BUDDY" while our pickles melt in your mouth.
         When you purchase Sitara Pickles, please don't forget to buy our Broad Beans Pickle Achar to know how appetizing you feel?  We take extra care in preparing all our pickles.  This Chikkudukaya Pickle has the the appropriate measure of all ingredients like tender near to mature chikkudukayalu which is cooked with perfect quantity of tamarind, salt, red chilli powder, turmeric powder, jeera, mustard, red chillies and oil.  The amalgamation of all these in the suitable ratio gives a fantastic taste!  Buy it online to feel the taste.
Benefits of Broad Beans:
         How to make yourself healthy by bringing about a balance in your nutrient supply?  The path to be followed in order to reach such a destination is to include variety in your food.  A broad bean when cooked as sambar, poriyal or masala does not impress many of you in spite of all the nutrients in it.  One way to include it in your diet is through a pickle.  Before you start eating, just get to know the benefits of eating Chikkudukaya Pickle / Beans Aachar.
·      Cures Parkinson's Disease:  Broad beans is rich in an amino acid called L-dopa and a natural chemical called C-dopa.  For patients who have parkinson's disease the brain cells producing dopamine dies.  Dopamine is the one which acts as a messenger between your brain and the muscles of your body.  When this reduces, the ability to control the body reduces.  Thus, resulting in tremors, slowed movement and rigidness in your body.  All these can be prevented and cured with the help of natural L-dopa and C-dopa available in broad beans.  Eat it regularly to get rid of such illnesses.
·      Lowers Blood Pressure Levels:  It is a good source of potassium and hence good for lowering blood sugar levels and blood pressure levels.  This positive effect is all because of the protein, fiber, vitamin, mineral and antioxidant content in broad bean.  But care should be taken that those who have a low sugar or low pressure complaints should not consume broad bean.
·      Weight Management:  High-protein and high-fibre diet helps in greater weight loss and also lowers cholesterol levels.  When you take non-vegetarian foods, add this as a side dish to your curd rice to compensate your weight gain.  Since this roughage even prevents you from gaining more fat cells in your body caused due to indigestion.
·      Prevents Constipation:  Broad bean has a rich source of fiber content – both soluble and insoluble.  Even if not in nutrient supply, the roughage it provides ensures smooth bowel movements.  This is essential for a good digestive health.
·      Boosts immunity:  The only reason why we ask kids to eat lots of vegetables and fruits is to boost immunity and to make them resistant from cold, cough and other common illnesses. If we give the food to kids in their favorite form they will eat more.
         When you once know the benefits of broad bean you will not refuse to eat it at any point of time when offered.  But still to make you comfortable you can chose the form in which you like to eat.
"There is no sincerer love than the love of food" – George Bernard Shaw.
         So, Love the food you eat!  Live the life you want!  Combine any spicy Andhra Style Pickle with your main courses or snack ups and enjoy.  Before that you have to order / purchase online for a few varieties of Sitara Foods and Pickles.  Don't forget to order Broad Beans Pickle / Broad Beans Aachar / Chikkudukaya Pickle / Beans Aachar.  The Green Treat on your plate which takes away all your guilt when you eat junks.  A compensation for your junk love is this roughage rich broad beans pickle.
Hot rice and chikkudukai pickle is a unforgettable delicacy, when you have it with a spoon of ghee. This also tastes yummy with roti, upma or paratha too.
You may also buy like other andhra style vegeterian pickles Mango Thokku Pickle online, Bitter Gourd Pickle, Curry Leaves Pickle and Ginger Pickle Online at Sitara Foods Online Store.
INGREDIENTS
TENDER NEAR MATURE CHIKKUDUKAYALU, TAMARIND, SALT, RED CHILLI POWDER, METHI POWDER, REFINED SUNFLOWER OIL, JEERA, MUSTARD SEEDS, DRY RED CHILLI.
NUTRITION, GOES GOOD WITH WHAT AND STORAGE DETAILS
BEANS ACHAR PICKLE (CHIKKUDUKAYA OORAGAYA): A VERY TASTY AND DIFFERENT PICKLE THAT TASTES GOOD WHEN SERVED AS A SIDE DISH FOR RICE, CHAPATHI AND DOSA.
DO NOT USE WET SPOON FOR SCOOPING PICKLE.
STORE THE PICKLE IN REFRIGERATOR FOR LONGER SHELF LIFE.
SEASONAL AVAILABILITY DELIVERY TIME & SHIPPING INFO
You can buy Chikkudukaya Beans pickle Online from Sitara Foods year round. We ship our pickles to any destination in the world.
Domestic: Shipping if Free to any part of India and delivery time to any part of India delivery will be done in 3 to 7 business days from date of shipping.
International: International shipping price is based on country of delivery and Delivery time varies from 4 to 9 business days from date of shipping.
Additional information
| | |
| --- | --- |
| Weight | N/A |
| Dimensions | N/A |
| weight | 0.25 KG, 0.50 KG, 1.00 KG |
209 reviews for
Chikkudukaya Beans Pickle Andhra Style
---
0 Customer(s) recommended this item
Reviewed by 209 customer(s)