Sugar Free Sweet Biscuits (Premium Quality Andhra Style)
₹322.00 – ₹828.00 (Inclusive Of Tax & Free Shipping in India)
Experience the mouth Watering  Sweet Biscuits – A kid-friendly snack and much-loved adult folk's teatime snack!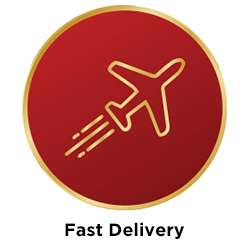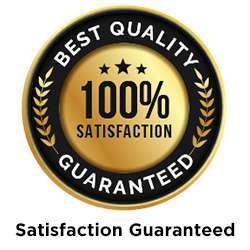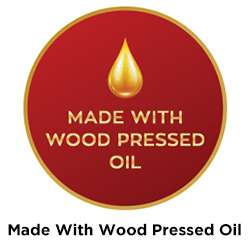 Experience the mouth Watering  Sweet Biscuits - A kid-friendly snack and much-loved adult folk's teatime snack!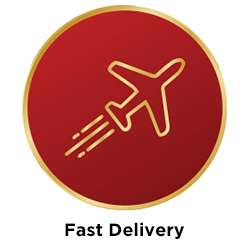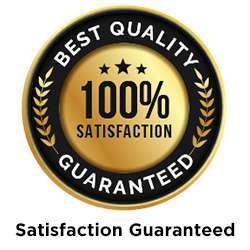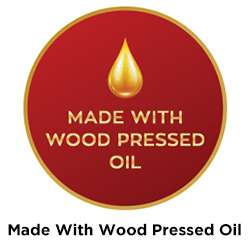 Description
Sugar Free Sweet Biscuts (Delicious Diabetic Sweet)
Experience the mouth Watering  Sweet Biscuits – A kid-friendly snack and much-loved adult folk's teatime snack!
         Sometimes, it's just easier to say yes to a snack or dessert, because frankly, it is exhausting to keep saying no when you are under diet. So, let go of yourself with a healthy snack option favourite for all age groups too.  Yes, it's Sitara Food's Sugar Free Sweet Biscuits – very popular in India.  Sitara Foods believes in providing "VALUE FOR MONEY" to our customers. So, order online from the best online food products store – Sitara Foods and feel how worth is it.
We also have a sugar sweet biscuits,  Sugar Free Pootharekulu, Sajja Vadalu, Sugar Free Minapa Sunnundalu and Hot Karam Pootharekulu variety for diabetic as well.
Various names of Sweet Biscuits:
         Sweet Biscuits are relished all over the country and go by different names based on the region. These Sweet Biscuits are known in Maharashtra as Shankarpalli, In Gujarat as Shakarpara, in few parts of North India as Sweet Tukdi, in Tamil Nadu as Kalakala and in Andhra as Teepi Maida Biscuits.  It is also called as Bombay Lakdi in some region.
Why Sugar Free Sweet Biscuits as we call it are so addictive and tasty?
         A festive sweet famous in North as well as South India and a usual condiment added to mixtures so that there is a sweet, salt and spicy taste in it.  This Sugar Free Sweet Biscuit is just awesome and melts in your mouth with a mild sweetness. It is an absolute must-have snack for popular Indian festivals like Holi and Diwali.
         You will love the simplicity of these diamond-shaped Sugar Free Sweet Biscuits with the flavour and richness of ghee and cardamom shining through. These sweet biscuits are so addictive that you will just keep munching on them like there is no tomorrow. It's light in calories and easily digests, so you can munch any time without guilt as you do not put up weight too.
         You can Buy online this awesome tasty Sugar Free Sweet biscuit from our Sitara Foods and keep the children occupied for a while and they will keep munching without disturbing you for a while at least until they come for more. The Sweet Biscuits are made with all-purpose flour, shaped into small, easy to eat cuboids, and fried crunchily for your little ones!
Best evening snack ever:
         Now, talking about the evening snacks, Indian cuisine has innumerable choices available. Of these snacks, cookies and biscuits are very popular. And this Sugar Free Sweet Biscuits is one such item, that you can even store for days together and easy to carry while travelling too.
         It is an appropriate snack to be served in kitty parties and game night. We can bet kids will also love this very much. So, if your friends are planning to knock down your door, try out this Sugar-Free Sweet Biscuits by ordering online from Sitara Foods and impress everyone with its mind-blowing taste.
         Given their long shelf life, you can keep these Sugar Free Sweet Biscuits always handy to ensure that there is something exquisite waiting to be devoured back home.
How to make Mind-blowing Sugar Free sweet biscuits:
       To prepare this mouth-watering delicacy, you need all-purpose flour, natural sweetener, rich clarified butter or ghee, cardamom powder (optional), a pinch of salt, oil.
Step 1:  Take a large bowl and sift together all-purpose flour and natural sweetener. Add salt in the flour mix along with ghee and start mixing with your hand.
Step 2: Add some water and knead hard dough. Make it into balls and start rolling them into thick chapattis.
Step 3:  Cut the chapattis into desired shapes (preferably diamond shape)
Step 4: Heat a pan with 4-5 tbsp of oil in it. When the oil is hot enough, place the biscuits into the pan and fry them over medium flame till they turn golden brown.
         Rather than putting all these efforts to make it you can easily order online from us at Sitara Foods.  Serve them warm with masala tea or store it in an airtight container and enjoy whenever you like.
         Our chefs are experts in making this with additional special ingredients of love and care.  So, purchase online this delicious delicacy and enjoy it with your loved ones. Even toddlers can have these wonderful snacks it is that purely made.
         Sitara Foods is the best place to enjoy the true taste of this Sugar Free Sweet Biscuits. We started as a pickle store and have now come a long way combating the successful branded MNCs of the food industry and stand apart in our preparation of these sweets and hot too.  Try it and you are sure to get impressed by the same too and definite to come back for more.  When you talk of authentic, traditional sweets and savouries, the one-stop-online-shop is Sitara Foods only.
         Looking to settle your cravings for delectable traditional food products, made with love, goodness and care, Sitara Foods is your license to indulge in home goodies!  "Satisfying every soul which craves to eat homely food is our maxim" – We never get back from it!
Buy Delicious Home Made and Hand Made Sugar Free Sweet Biscuits Online (Premium Quality). Made with best quality ingredients for premium customers. Free Shipping to any part of India. Shipping available to 106 countries.
Additional information
| | |
| --- | --- |
| Weight | N/A |
| Dimensions | N/A |
| weight | 0.25 KG, 0.50 KG, 1.00 KG |
211 reviews for
Sugar Free Sweet Biscuits (Premium Quality Andhra Style)
---
0 Customer(s) recommended this item
Reviewed by 210 customer(s)