Karam Sakinalu (Premium Quality)
$3.46 – $9.25 (Inclusive Of Tax & Free Shipping in India)
Whether it is harvest festival or return gifts in weddings, the famous food item are these bangle shaped karam sakinalu's!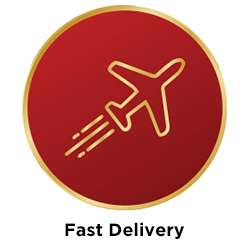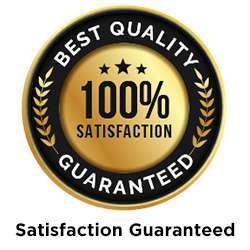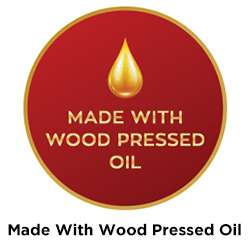 Whether it is harvest festival or return gifts in weddings, the famous food item are these bangle shaped karam sakinalu's!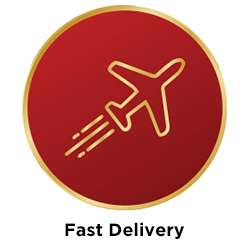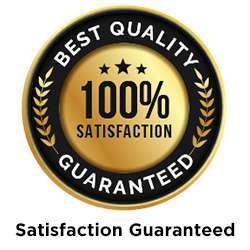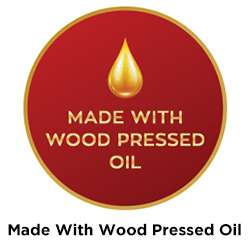 Description
KARAM SAKINALU (Premium Quality Traditional Snack)
Whether it is harvest festival or return gifts in weddings, the famous food item are these bangle shaped karam sakinalu's!
         A stretched and rotated snack variety that is crunchy and robs your heart when you start eating is this Karam Sakinalu.  Like a bangle shape making of this Sakinalu is an art not all can master.  It needs a lot of co-ordination in your hands and mind to make it the way it has to be.  This is not as easy as preparing murukulu which is made using a dough presser.  Here your fingers need to bring about the magical twists and turns to make it crispier and enjoyable for the foodie who consumes it.  Buy online and please don't end up biting your fingers while you munch on them.
Loving Sakinalu's Varied innovative uses:
         When you pick a snack variety and eat it just the way you bought, not always you can find it interesting, right?  Yeah!  When you go to some people home, they may serve it differently to you which are impressive.  A few examples that you can make with this Karam Sakinalu are:
 Just serve sakinalu with some sauce to your kids and elders who like that tomato taste too, they will want more always.
Prepare a muruku chat by sprinkling some coriander, chopped onions, tomatoes, grated carrot and fried groundnuts on top of this Karam Sakinalu.
Crush this Karam Sakinalu and make it into a chat with the regular ingredients like puffed rice, onion, cucumber, tomatoes, coriander and a squeeze of lemon juice.  It will become your favorite forever.
A little bhujia sprinkled on top of the sakinalu to make it a mountain snack is another way of serving it.
Even a samosa chat can have a special addition of crushed Karam Sakinalu along with it to equate the softness which not much of them like.
Also called as Kai murukku in Tamil Nadu it can be drenched in curd or sambar to make a side dish for the afternoon lunch hours when you run short of veggies to make any curry.  It will be like adai dipped in sambar and luscious meal it makes.
One different pav chat with sakinalu in between the pav and a little spicy bhaji to touch with…… yumm….mmmm….. factor of life time!
A piece of bread can also be made brittle by keeping one Karam Sakinalu in between them.
         Enjoy all these with a hot cup of tea or coffee.  You can never have a better evening.  Then you can make more novel additions as per your wish and make every moment of snack time surprising for your family members.  The only trouble is that when you run out of creativity they will still expect you to do something special for them.  :D.
Preparation of a lovable snack like Karam Sakinalu:
       There are so many stores where you get these Karam Sakinalu's, but the one place where it is still made traditionally, with no preservatives, artificial colors, and additives are at Sitara Foods.  You are sure to come back for more once you order online from us.  We use the age old traditional methods in preparing every food item we supply and especially this Karam Sakinalu.  You can see how it is made below.
Ingredients:  Rice, ajwain / carom seeds, sesame seeds, salt and oil.
Steps to Prepare Karam Sakinalu: 
First step would be to initially soak rice overnight and grind it into a paste.
Add little urad dhal powder to it along with salt, ajwain and sesame seeds.
Add water and mix well.  Now add some butter to the dough and then press it with your hand and keep stretching and rotating till the required number of concentric circles is made.  Then stop by sticking the last circle to the previous one.  It should be closely made.
Then deep fried in oil and stored in air tight containers.
         Instead of taking so much effort you can easily make an order online from the best Karam Sakinalu makers – Sitara Foods!
What benefits you get from consuming Karam Sakinalu?
         The most important herb of Indian cuisine is ajwain which has a strong smell and makes the food prepared using it healthy and tasty.  The medicinal uses of ajwain are:
It proves an instant remedy for stomach ache.
It has 21.2 percent of fiber which prevents constipation troubles.
A perfect cure for acidity and heart burns in no time.
Cures asthma and bronchitis and prevents mucus formation when consumed in any form.
Prevents you from getting any eczema conditions.
It cures pimples for all the skin care conscious people.
It boosts your energy levels.
Suitable for diabetic too.
         Need more reasons to consume this ajwain rich Karam Sakinalu?  No, isn't it?  Then you can make a purchase online from the best suppliers of this snack variety.
         The sesame seeds are rich in iron and the reason why you cannot reject this item is because it is made with the South Indian staple – RICE.  It has its own innumerable benefits countless.
You may also buy our other snack items like Telangana Sakinalu, Spciy Hot Biscuts, Karam Gavvalu, Kamrakat, Butter Ragi Murukulu and Puran Poli at Sitara Foods Online Store.
Best return gift for weddings:
       You can never think about a better return gift for all those whom you have invited for your home wedding ceremonies.  It is cheaper and the best option.  They would also be very much satisfied when you fill these in some bags or vessels and give it as goodie bag in turn for the love they showed by attending the auspicious occasion for which you invited them.
Buy Delicious Home Made and Hand Made Karam Sakinalu Online (Premium Quality). Made with best quality ingredients for premium customers. Free Shipping to any part of India. Shipping available to 106 countries
Additional information
| | |
| --- | --- |
| Weight | N/A |
| Dimensions | N/A |
| weight | 0.25 KG, 0.50 KG, 1.00 KG |
211 reviews for
Karam Sakinalu (Premium Quality)
---
0 Customer(s) recommended this item
Reviewed by 210 customer(s)