Pulihora Paste / Puliyodharai /Puliyogare / Pulikachal
₹242.00 – ₹702.00 (Inclusive Of Tax & Free Shipping in India)
A rice preparation that robs the heart of everyone is Pulihora / Puliyodharai / Puliyogare / Pulikachal.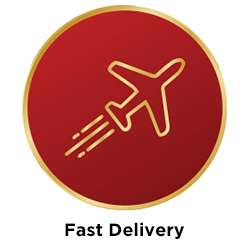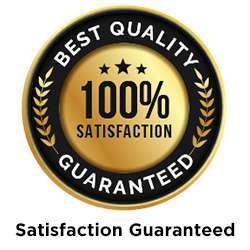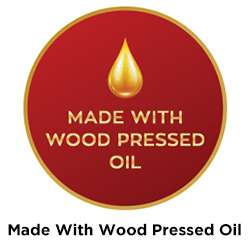 A rice preparation that robs the heart of everyone is Pulihora / Puliyodharai / Puliyogare / Pulikachal.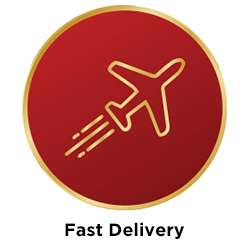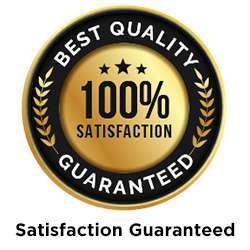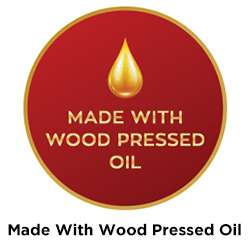 Description
PULIHORA / Puliyodharai / Puliyogare / Pulikachal PASTE
A rice preparation that robs the heart of everyone is Pulihora / Puliyodharai / Puliyogare / Pulikachal.
In every home, this will definitely be a rice base used two to three days a week.  Not only in households, but a famous and delicious dish offered to God in the form of naivedhyam and distributed as prasadham in temples.  Pulihora is a best travel companion when you decide to travel during day time in a train, bus or car.  Puliyogare is the food that tastes yummy even when it is cool and hence preferred by kids for their lunch pack to school in the afternoon.  Pulihora paste can be used as a side dish for idly or dosa when you don't have time to prepare a chutney or sambar on any day.  It is also helpful to make a quick breakfast when you are short of idly or dosa batter as it easy to prepare.  Just 2 steps involved.
Step 1:  Cook some plain rice (Add 2 teaspoons of oil to the rice and cook it so that the rice doesn't become sticky)
Step 2:  Add Sitara Pulihora paste and mix evenly.  If needed sprinkle some coriander on top of the mixed rice in order to give more flavor and taste.
         When served with little potato chips, papadam, vathal or vadam, wow!  What else do you need?  It is the famous dish in Tamilnadu, Andhra Pradesh, Telangana and Karnataka.  It has the pride of being the highest consumed South Indian Food as well and is given a place next to idly always in every South Indian Kitchen.
         Puliyodarai has a sour taste and that makes it more lovable than any other items like fried rice, biriyani or even tomato rice or lemon rice.  The main ingredient of Puliyodharai is tamarind which gives the delightful sour taste and makes it winsome with rice.  And this is the prime reason for its extended shelf life.  Sitara's Pulihora paste is a classic combination of tangy and spicy flavors of Andhra.  The roasted lentils and spices in the Pulihora paste boosts up its aroma and raises the spirit of the consumers to ask for more.  Buy Sitara Pulihora paste online and zest the rest!
         Pulikachal being a humble spiced up tamarind paste, it comes for your rescue when you are alone at home and lazy to prepare a full-fledged lunch for one person or even when it is for the whole family returned from a tour tired and exhausted.  Remember that Indian recipes are forever your saviors.  Never does this statement go false!    Something that comes handy when you are hard pressed for time or just need to whip up something for lunch / dinner pulihora will always be preferred.  What do you say?  So, Order online for Sitara's Pulihora paste and keep your savior ready to help you to fight the war of hunger in your tummy instantly.
Favors that tamarind do to your health:      
         Puliogare is also a mouth-watering dainty dish that is cooked on the 5th day of Navrathri, offered to the deity and distributed to guests on that day as prashad.  It also aids you when you have planned any occasion like pot luck or picnic or even a kitty party.  Bask in Sitara Pulihora paste to be benefited by all the goodness it gives as follows:
It improves digestion
It helps in managing diabetes
It helps in reducing weight
It strengthens you heart by reducing your LDL cholesterol.
It prevents formation of peptic ulcers
         Having know such excellent advantages of tamarind, hope you will not fail to taste this pulihora which is made from fresh tamarind paste from Sitara.  Purchase and use it to know and experience all these benefits.
         A crave for pregnant women can be another name given for pulihora paste.  Any woman who is pregnant will like food that has sourness in it.  The midnight craving for spicy sour food is still not reasoned out by even great scientists.  If you have would-be mother with you, please don't forget to order and buy a pack of Sitara Pulihora paste to give her the happiest moment in her life.  She will love it and enjoy the tickling of the baby as well acknowledging the sour taste.
         When fast foods are gaining the momentum amidst youngsters, they still can remember many healthy yet luscious, palatable authentic dishes can give a fete to their taste buds like Pulihora.  Fill your tummy with quality food rather than just abundant quantity of maida and sugar.  This will help you improve your long term health.  Pulihora paste is an instant food that is ready to use and at the same time it takes care of your body's fitness needs too.  Buy it, Use it and Be fit!
You can also buy our other varients like Ulavacharu Paste, Home Made A2 Cow Ghee, Regi Vadiyalu and Home Made Buffalo Ghee. If you are a liker of traditional home made Andhra Style Veg Pickles like Gongura Pickle, Broad Beans Pickle,  and other powders masalas like Guntur Red Chilli Powder, Cocunut Karam Podi, Andhra Style Curry Powder and also Home Made Andhra Style Sweets like Pootharekulu, Nethi Ariselu, Karam Gavvalu  you can visit Sitara Foods online store.
INGREDIENTS
Tamarind juice (extracted from Tamarind)
Bengal gram
Turmeric
Peanuts
Curry Leaves
Ginger
Green Chillies
Salt
Sesame Oil (Gingely Oil)
NUTRITION, GOES GOOD WITH WHAT AND STORAGE DETAILS
PLEASE DO NOT USE WET SPOON FOR SCOOPING.
STORE IN REFRIGERATOR FOR LONGER SHELF LIFE.
SEASONAL AVAILABILITY DELIVERY TIME & SHIPPING INFO
Pulihora paste is available through out the year. 3-5 days shipping. All our products are shipped to places all over the world.
Domestic: Shipping if Free to any part of India and delivery time to any part of India delivery will be done in 3 to 7 business days from date of shipping.
International: International shipping price is based on country of delivery and Delivery time varies from 4 to 9 business days from date of shipping.
Additional information
| | |
| --- | --- |
| Weight | N/A |
| Dimensions | N/A |
| weight | 0.25 KG, 0.50 KG, 1.00 KG |
207 reviews for
Pulihora Paste / Puliyodharai /Puliyogare / Pulikachal
---
0 Customer(s) recommended this item
Reviewed by 206 customer(s)