Murukulu / Chakli (Premium Quality)
₹253.00 – ₹725.00 (Inclusive Of Tax & Free Shipping in India)
A simple, yet tasty preparation from Sitara Foods which adequately sizzles your taste buds!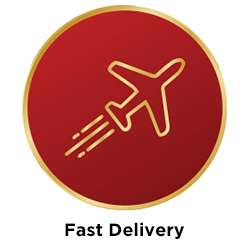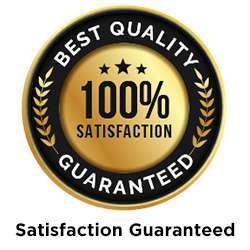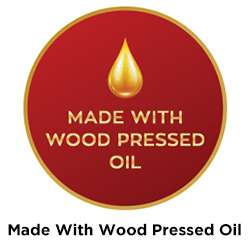 A simple, yet tasty preparation from Sitara Foods which adequately sizzles your taste buds!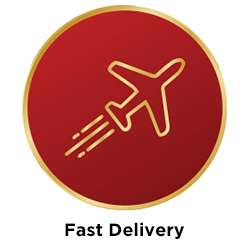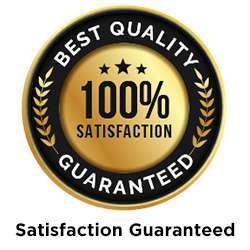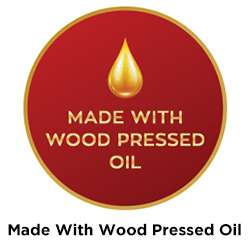 Description
MURUKULU / CHAKLI (Hand Made – Premium Quality)
A simple, yet tasty preparation from Sitara Foods which adequately sizzles your taste buds!
         Murukulu is certainly one of the most widely consumed snacks in India. On any festive occasion – Murukulu is sure to be there, as an accompaniment to the conversations carried over for time pass!
A very popular savoury snack of South Indian cuisine:
Murukulu Namkeen is a savoury, crunchy snack that comes from the Indian subcontinent, popular in southern India, and Sri Lanka. The snack name is derived from the Tamil word for "twisted", which refers to its shape. In India, Murukulu is especially popular in the states of Tamil Nadu, Kerala and Andhra Pradesh.
Murukulu is a deep-fried snack made with rice flour and urad dhal flour. Chakli, Chakuli, Chakralu, and Jantikalu are the other Indian names to these. They are popularly known as Pindivantalu (festival delicacies prepared with flours) in Telugu. It is a famous Andhra specialty traditionally enjoyed as a treat on the Diwali, Krishna Janmashtmi (Gokulashtami) and Sankranthi festivals. They are normally eaten as a time pass snack served with hot tea most of the time.
Murukulu from Sitara Foods is delicious and palatable with every single bite. Order online for a box of Murukulu now and we make sure that you never run out of something to munch on!
Every bite has a story:
     The traditional snack that defines our Tamil culture is this particular namkeen. Murukulu's are made by combining the freshest of ingredients with an authentic recipe. These authentic snacks will take you down your memory lane and remind you of the plate full of snacks your grandma used to give you with love.
     Namkeens are perfect to relish with your evening tea or coffee. They can also be used in chat for added flavour or to customize it as per your liking. It is also a great option for serving guests. Purchase online this Murukulu from Sitara Foods and feel the love of your grandma in every bite. We take the pride in announcing that it is the only favourite and healthy snacks that can be consumed throughout the year.
Is Murukulu good for health?
Yes, they are a good source of protein, carbohydrates, iron, fibre, magnesium, potassium, and zinc. Due to the high fibre and low calories, it helps in good weight management.
Ingredients: Rice flour, Urad dhal (minappappu), Salt, Sunflower oil, Sesame seeds, Butter, Chilli powder, Ajwain seeds.
How to make the tasty recipe:
Take a pan dry roast urad dhal and make it into a powder.
In a bowl add rice flour, urad dhal, sesame seeds (nutrient-dense condiment adds flavour to your taste buds), ajwain seeds (gives you relief from acidity and indigestion), salt, chilli powder, butter. Mix it well and add water as need.
Make it into soft dough.
Now take the murukulu press to add the dough into it and press on top into the oil. Fry till light golden brown colour.
Shelf Life:  You can also store them in airtight boxes as they will stay for many days and also, to retain their crispness.
A crunchy rice flour stick:
Crunchy, salty and tasty Murukulu, too good to share. This product is produced under the utmost hygienic conditions. All ingredients are 100% Natural. Spice up your taste buds by ordering a pack of this Murukulu Namkeen that comes from the house of Sitara Foods. Made with handpicked spices and condiments.
Snacks are an integral part of Indian food habits. Sitara Foods provides consistent quality in snacks that it produces. The snack manufacturing is managed by professionals and the quality is evident. They are produced in a hygienic facility. These are authentic snacks made for the health conscious and mindful eaters.
It is said that a nice Murukulu is that which makes a Krum Haram sound when they are munched. These irresistible munchies can be eaten anytime as snacks. Olden days, grandparents say that the Murukulus are good for children because, as you eat, it makes the gums stronger.
         Buy this Namkeen online and get strong teeth. It tastes yummy and fills your tummy with happiness and a deeper level of satisfaction when had along with sambar or rasam rice. When you plan a long journey, you can make use of this Namkeen as a side dish for a simple variety of rice like tomato rice, lemon rice or puliyogare with you for a lighter meal.
A royal recipe from Andhra Pradesh that combines nutritious rice flour and urad dhal to make delightfully crispy twists:
         Murukulu can be of any size and shape. It is nutritious also because it is prepared with urad dhal and rice flour.
Urad dhal has black skin outer while the inside is creamy white. This white lentil is rich in protein and iron content is good for improving haemoglobin count. It is nutritious and recommended for diabetes too. It is rich in fibre, both soluble and insoluble, which is known to improve our digestion. It improves bone health. Strengthens the nervous system. Good for skin and hair.
Rice flour is fine flour procured from ground rice. It is gluten-free and contains choline, which helps transport cholesterol and triglycerides from the liver to wherever they are needed within the body. Therefore, choline may help you maintain a healthy liver.
If you are a liker of traditional home made Andhra Style Pickles like Allam Ginger Pickle, Gongura Red Chilli Pickle, Home Made Bilona Process Ghee, Mild Spice Chicken Pickle and other powders masalas like Bitter Gourd Powder, Chicken Masala Powder, Moringa Leaves Powder and Mint Leaves / Pudhina Karam Podi you can visit Sitara Foods online store.
         Order online this Murukulu from Sitara Foods, a specialty from South India, a delicious rice flour sticks with a mild spicy taste that's highly addictive. Infused with a blend of traditional spices, these crunchy snacks will keep you coming back for more! We look forward to hearing your experience of these amazing crispy twists.
Additional information
| | |
| --- | --- |
| Weight | N/A |
| Dimensions | N/A |
| weight | 0.25 KG, 0.50 KG, 1.00 KG |
209 reviews for
Murukulu / Chakli (Premium Quality)
---
0 Customer(s) recommended this item
Reviewed by 208 customer(s)