Lemon Pickle With Out Garlic (Premium Quality Andhra Home Made)
₹242.00 – ₹702.00 (Inclusive Of Tax & Free Shipping in India)
Do you wish to add some twist to your regular meal? Then buy a pack of Lemon Pickle without Garlic from Sitara Foods to get a magical taste in your food.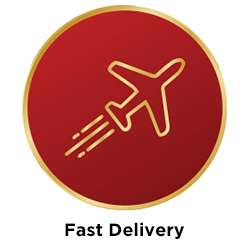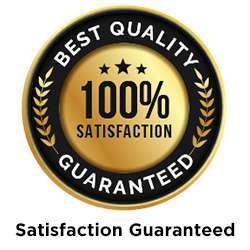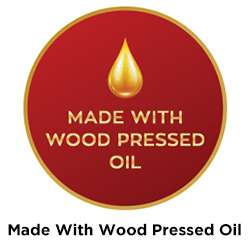 Do you wish to add some twist to your regular meal? Then buy a pack of Lemon Pickle without Garlic from Sitara Foods to get a magical taste in your food.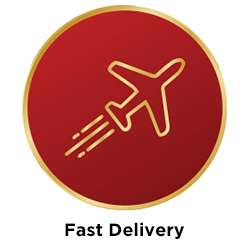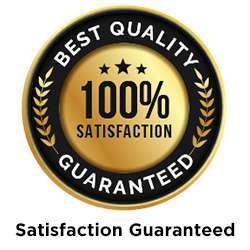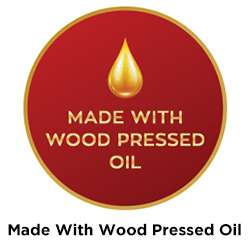 Description
The spiced lemon pickle without garlic from Sitara foods, to make a wonder for your boring meal!
Lemon Pickles are the one that is famous in all the Asian Countries. And this Lemon Pickle without Garlic is a South Indian Andhra styled signature bounty dish from Sitara Foods, full of spicy ingredients, with a tang of lime, especially for non-garlic lovers and also for those who consume Jain food too.
Do you wish to add some twist to your regular meal? Then buy a pack of Lemon Pickle without Garlic from Sitara Foods to get a magical taste in your food.
This Pickle with Curd Rice would make your day!
People would like to have pickles often with Indian meals be it a mango pickle or green chilli pickle or amla pickle or brinjal pickle, etc. and this Lemon Pickle without Garlic when served with curd rice, Wow! It just gives you a heavenly taste. The sourness of lemon when pickled changes into a mild sweetness with rich citric content in it and hence Lemon Pickle is more preferred amidst other pickles for vegetarians. You can even typically serve pickle with warm rice and a dollop of fresh ghee, or as a side-dish to the variety of foods like parathas, chapatis, rotis, lentils, etc to provide an additional flavour. Order it by just a click from the best online store Sitara Foods and enjoy it with your delicious curd rice to cherish the real yummy moment for a very long time.
Key Ingredients: Lemon (washed and wiped), Red Chilli Powder, Fenugreek Seeds (Finely grounded), Asafoetida powder, Turmeric powder, Sesame Oil, Salt, etc.
Easy ways to prepare Lemon Pickle without Garlic:
It is often referred with other names like Sweet Lime Pickle or Sweet Lemon Pickle.
Heat some oil in a pan; add lemon and sauté for 10 minutes over low heat.
Add all required powders and masalas and sauté for another 10 minutes, lower the heat and bring it to boil.
Take it off from the heat. (The method is quick and very easy but it requires some sunlight and few days to get marinated well and taste just yummier than the ones in which other preservatives is used to bring that taste.)
It gets softer when matured for about 10 – 15 days. This is the specialty of Sitara Foods too.  We do not use any artificial methods to immediately sell off these pickles unlike the other manufacturers.  We wait for the required time so that this lemon pickle without garlic matures naturally and gives all essential probiotics you need to your body.
Storage and Shelf Life: Allow it to cool and store it in clean and moisture-free airtight bowls or jars. Refrigerate the pickle for longer shelf life.
Rather than preparing at home, you can now purchase fresh Lemon Pickle without Garlic from Sitara Foods, where the real expert cooks prepare pickles in the traditional style with utmost love and care. Taste and feel the experience and do not fail to recommend it to your friends and relatives.
You might also buy our other without garlic variants like Gongura Pickle Without Garlic, Avakaya Without Garlic & regualr variants like Ginger Pickle, Drumstick Pickle at Sitara Foods online store.
The true health that lies behind:
Lemon Pickle without Garlic is natural preservatives and do not need any additives or preservatives to use it, has no cholesterol, and is an excellent source of vitamins and minerals.
It keeps your digestive system healthy, dissolves kidney stones, zero saturated fats and cholesterol, a good source of Vitamin B-complex, iron, copper, potassium and calcium-rich content controlling heart attack and blood pressure. It is advisable for people who want to lose their weight.
It is a natural home remedy for stomach disorders and is prescribed by grannies for the morning sickness in pregnant women.
People who don't have the habit of eating citrus fruits can consume this Lemon Pickle without Garlic daily with their meal to enrich themselves with Vitamin C.
Having Lemon in your daily diet helps to retain the Iron content in your body, thus have a pinch of lemon to be as strong as anyone!
It improves bone health by preventing you from diseases like rheumatoid arthritis, osteoporosis and promotes detoxification.
When it's all said and done and the food is prepared you will have a dish with sour tart lime and hot spices blended to perfect Indian culinary perfection. Make an order of this Lemon Pickle without Garlic online from Sitara Foods and get benefited with some undeniable health benefits. You will not only have a delicious but also a healthful meal in addition as well. It is prepared 100% home-made with best quality natural spices and fresh ripened yellow limes collected from local farmers for a traditional Andhra style recipe and that tempts more people to relish your taste buds.
Youngsters who are flooded in metropolitan cities, and who stay away from their home town can get benefited with this instant pickle from Sitara Foods. Just like how your mommy and granny serve you with love and perfection, we at Sitara foods are there always to serve you with the taste of your home to the place where you stay at your convenience and just make you to feel at home!
Order online and get it delivered free at your doorstep throughout India. They are India's largest selling home-made pickle brand in the market. And you will love to relish the taste of our food till the last scoop! Enjoy every day of your life with Sitara Foods!
Additional information
| | |
| --- | --- |
| Weight | N/A |
| Dimensions | N/A |
| weight | 0.25 KG, 0.50 KG, 1.00 KG |
204 reviews for
Lemon Pickle With Out Garlic (Premium Quality Andhra Home Made)
---
0 Customer(s) recommended this item
Reviewed by 203 customer(s)