Kothimeera Karam Podi  (Coriander Breakfast Side)
₹242.00 – ₹702.00 (Inclusive Of Tax & Free Shipping in India)
Among all the vegetables or greens used for cooking, the one with the delightful aroma as well as heart-throbbing and the one which impresses kids and adults is Coriander Leaves.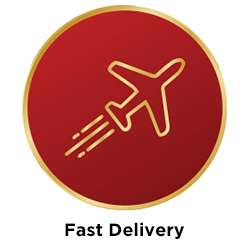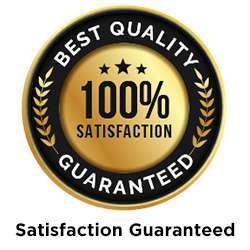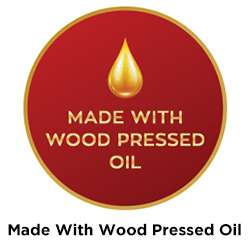 Among all the vegetables or greens used for cooking, the one with the delightful aroma as well as heart-throbbing and the one which impresses kids and adults is Coriander Leaves.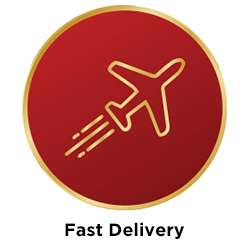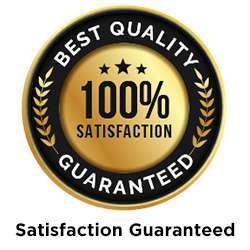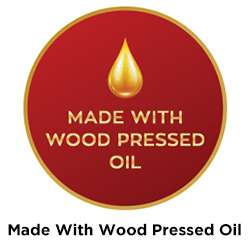 Description
 Are you bored of sprinkled raw coriander?  Buy Coriander Leaves Pickle Online from Sitara!
         Among all the vegetables or greens used for cooking, the one with the delightful aroma as well as heart-throbbing and the one which impresses kids and adults is Coriander Leaves.  Whether it is sprinkled on cooked food or salad for garnishing or made into chutney, pachadi or pickle, the love for it never diminishes.  Sitara offers to you Coriander Leaves Pickle / Kothimeera Pachadi made out of fresh coriander leaves cleaned well, with no preservatives added but with the right amount of spices combination that adds more to its flavor like red chillies, coriander seeds, curry leaves, garlic and hing.
         When our chefs are there to take care of the YUM factor in our preparations what is our worry?  They have firsthand experience in making the blend of mixture for Pickling rich and splendid.  Not only this, they also have a secret ingredient that they mix with all preparations made.  We are revealing that secret to you now.  It is "Utmost Love and Care".  This special ingredient is available only from your granny, mother, sister and Sitara.  We wish you also feel the same and admit our words!  Wherever you are – be it in Chennai, Hyderabad, Bangalore/ Bengaluru, Delhi, Pune, Mumbai, Kochi or Kolkata – No worries!  You can place an order online for Kothimeera Pachadi / Cilantro Pickle / Coriander Leaves Pickle!  So, what next?  Getting ready to buy Coriander Leaves Pickle online to be akin with Sitara family and revel in joy with us?
Benefits of coriander/cilantro:
         When you have idli batter at home and need not run outside to either buy a side dish for it or to the kitchen to make one, it gives so much of relief after you are back from office. Isn't it?  This is what is given by Cilantro Pickle / Kothamalli Thokku from Sitara Foods and Pickles.  Just for your additional satisfaction we have listed a few benefits here:
1.   Prevents Menstrual Disorders:  Coriander is a natural stimulant that helps in regulating secretion from the endocrine glands.  It also reduces pain during cycles is what our grannies say.  Keep in mind that grannies are always right and they treat diseases better than doctors.  Most of you would have experienced this at least once in your life.  Hope we are right at guessing!
2.   Cures Anaemia:  The higher amount of iron content in coriander cures anaemia.
3.   Coriander lowers LDL level:  Coriander helps in lowering Low Density Lipoproteins which harms your health and you become more prone to attacks.  It rather increases HDL – High Density Lipoproteins.
4.   Helps in maintaining a healthy nervous system:  Coriander is believed to stimulate memory.  It helps in maintaining an efficiently functioning nervous system.
5.   Anti-allergic Properties:  Coriander has strong anti-histamine properties and reduces the effects of allergies caused due to seasonal changes and fever.  It additionally protects you from Salmonella based illnesses.  Adding coriander to your normal diet daily protects you from deadly bacteria's like these.
Hence, make it a point you consume coriander in some form for all three meals in a day.  This is an easy task to do but still gives innumerable positive effects on your health.
         Any South Indian would not miss such an aromatic, delicious Kothimeera Pachadi / Cilantro Pickle / Coriander Leaves Pickle.  If you are a person who is living with lots of duties and work to complete in this busy world, just get time to take care of your health through some easy means like ordering healthy food online rather than any other junks that you normally consume.  Traditional ways helps you in keeping your body healthier.  We at Sitara have a lot of pickles available online amidst which Coriander Pickle / Kothimeera Pickle is having an extraordinary taste.  We assure you that "If you are a slave to your tongue, then your tongue is a slave to this Cilantro Pickle".  Why wait?  Order Online immediately to get your pack and taste it.  We take care that the aroma and freshness is well maintained in our packing.
         If you are a vegan or simply vegetarian or an ovo-vegetarian person when classified according to your diet intake, you can just easily uplift your experience with this Kothimeera Pickle.  Necessary chutney of any Indian Kitchen whether it north or south, is Coriander Chutney or Tomato Chutney.  Both go utterly well with idli, dosa, chapathi, roti and even hot rice.  But, when it is made into a pickle with perfect home-made taste by professional people like Sitara, why would you refuse it?  Sitara makes pickles with both the main ingredients of normal chutney's like Coriander and Tomato.  Buy Coriander Pickle and/or Tomato Pickle online and try how it is!  We are only a click away from you.  You can visit us at sitarafoods.com for all our other products like Vegetarian Pickles, Non-Vegetarian Pickles, Sweets and Hot, Home Made Powder Masalas.
         Yet another idea to use our Coriander pickle is as a dip for your fritters, rolls, wraps or other savories which give a distinct taste and make you feel fresh with thoughts like having eaten a new variety of food.  Be it Italian subs or hoagies or sandwiches, if you are a spicy food Romeo or Juliet, you cannot eat it without the   touch of spice.  Isn't it?  This Coriander Pickle will fulfill your needs at that time.  You can also use this as a side dish for your samosas or to make a simple aloo chat raita.  What not?  The list is endless friends!
         When you invite your friends or relatives home, note that even the smallest level of change that you make to your food, whether it is in
Ingredients
 (Usage and the order of adding ingredients while preparing food)
or
Presentation
(Garnishing or the way you arrange the items on table)
or
Usage
(Finding out various uses of the dish)
– Each and everything makes a difference and gives ANEW taste.  Besides all this, if you have the right combinations tested and serve it to your guest, they are sure to be impressed by your hospitality.  You need not worry much to spend time cooking plenty of dishes to satisfy them.  Purchase a few varieties of Sitara Pickles which will make your work very simple!  Order online in our website now and we are waiting to serve you at your doorstep!
 Kothimeera or coriander leaves, it is a must herb in many Indian recipes. Few people just love the aroma of the leaves. It is a must and commonly found herb in every house hold, as it is a mandatory ingredient in the preparation of many dishes. You can't imagine a non veg recipe in any Indian house hold with our Kothimeera or coriander leaves.
It is rich in Vitamin K and Protein, helps both in preventing and curing diseases
This kothemeera pachadi / coriander achar or pickle has its yummy taste and when added with spices will relish ones taste buds. In process of making the pickle, Kothimeera  /coriander is lightly fried in oil and all other ingredients along with it and then crushed into a coarse grainy paste and then the oil friend mustard seeds and other ingredients are added. Now, Here is your yummy tasty Kothimeera coriander achar pickle ready to be packed to deliver to your doorstep, when you order online at Sitara foods.  Our pickles are much better in quality and taste to commercial pickles filled with preservative chemicals. Our customers say Sitara pickles taste better than Priya Pickles, Vellanki pickles, mother pickles, MTR, aachi pickles and swagruha pickles. But, we just feel that Sitara Foods, is just a homemade pickle brand trying to make a mark in the market.
Kothimeera pickle can be eaten as a salad dressing, making a sandwich for kids, roti, upma or rice.
The best fine quality ingredients, fresh Kothimeera leaves from near by farms and the grandmas secret recipe makes it the best tasting Kothimeera / coriander pickle available online for pickle lovers. Image a dark roasted green delicious Kothimeera / coriander pickle with milk white steaming idly with a pinch of shining ghee, What else I can say other than watering my own mouth while writing this. Or The dark roasted dosa with yummy dark roasted Kothimeera / coriander pickle tastes better for a wonderful morning breakfast.
INGREDIENTS
CORIANDER LEAVES, DRY RED CHILLI, TAMARIND, SALT, REFINED SUNFLOWER OIL, URAD DAL, BENGAL GRAM, CORIANDER SEEDS, FENUGREEK SEEDS, CURRY LEAVES, GARLIC, HING.
NUTRITION, GOES GOOD WITH WHAT AND STORAGE DETAILS
CORIANDER PICKLE (KOTHIMEERA OORAGAYA): THIS IS A HEALTHY AND TASTY PICKLE. IT IS A UNIQUE PICKLE THAT GOES WELL WITH DOSA, IDLI, CHAPATHI, AND RICE.
DO NOT USE WET SPOON FOR SERVING PICKLE.
STORE THE PICKLE IN REFRIGERATOR FOR LONGER SHELF LIFE.
SEASONAL AVAILABILITY DELIVERY TIME & SHIPPING INFO
You can buy Kothimeera / Coriander Pickle from Sitara foods through out the year. We ship our pickles to any destination in the world.
Domestic: Shipping if Free to any part of India and delivery time to any part of India delivery will be done in 3 to 7 business days from date of shipping.
International: International shipping price is based on country of delivery and Delivery time varies from 4 to 9 business days from date of shipping.
Additional information
| | |
| --- | --- |
| Weight | N/A |
| Dimensions | N/A |
| weight | 0.25 KG, 0.50 KG, 1.00 KG |
207 reviews for
Kothimeera Karam Podi  (Coriander Breakfast Side)
---
0 Customer(s) recommended this item
Reviewed by 205 customer(s)