Kobbari Laddu (Premium Quality)
₹276.00 – ₹759.00 (Inclusive Of Tax & Free Shipping in India)
A Rich & Tasty Sweet – Easy to make, Simple yet Delicious Snack Option – Kobbari Laddu!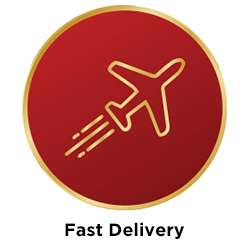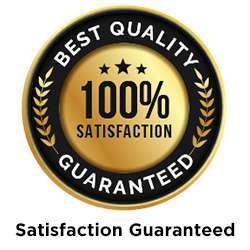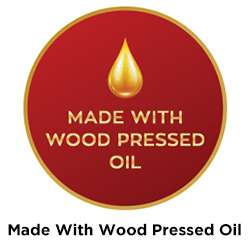 A Rich & Tasty Sweet – Easy to make, Simple yet Delicious Snack Option – Kobbari Laddu!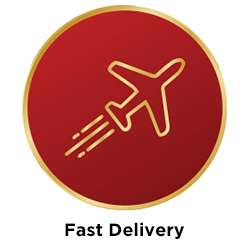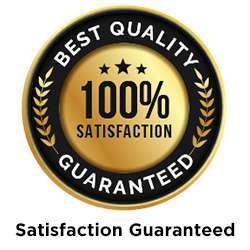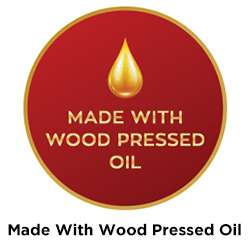 Description
Kobbari Laddu (Premium Quality, Home Made & Hand Made )
A Rich & Tasty Sweet – Easy to make, Simple yet Delicious Snack Option – Kobbari Laddu!
            Kobbari Laddu or Coconut Jaggery Ladoos or Coconut Laddu or Kobbari Undulu or Kobbari Bellam Laddu or Thengai Urundai, however, you call it the delicious sweets are always to relish and melt in your mouth.  Coconut based food is always a craze for many of us!  But, when it is a sweet made only using that, varevah – needless to explain how you would long to taste it.  It must have been a favorite after-school snack in your childhood days made by your mother.  Now, it is time for you to get back to your old memories by tasting the ones made by Sitara Online Food Store.
How to make delicious Kobbari Laddus?
            Just in case this traditional snack has skipped your mind and added up to the forgotten list once you have grown up and left homes for further education or after marriage, then you should revisit their tastes and ensure that you eat healthy Indian snack versions rather than all those junky bunky funky colorful snacks that attract you but not add any health to your tummies.
            The making of Kobbari Laddu is simple but it depends on your schedule for the day whether you feel like making a purchase online or make it at home fresh for your kids!  Grate the required amount of coconut and keep it aside.  Add some grated organic jaggery to this coconut or add water to the powdered normal jaggery and put it on the stove, cook until it melts, and then filter the impurities.  Now put this mixture into the stove and cook on low flame.  Ensure that it doesn't stick to the pan and stir occasionally.  Wait till it comes to a chapati dough consistency when you can roll it into small balls and press it with a fried piece of Kaju or cashew or even a normal one if you are health conscious.  Add any nuts or dry fruits of your choice to make it more nutritious.
            Always if you do not wish to take so much pain, you can very well order online @ Sitara Foods Online Store for Kobbari Laddu and many other favorite sweet items that you have tasted only during your childhood like Kamarkat, bellam sweet boondhi or Peanut Laddus and many more.
Tips:  While making the rolls you can grease your hands with a little ghee for the aroma and flavor.  Additionally, it helps you to get smooth balls and get a high score from your family members in the presentation.
Why Eat Coconut?
            Apart from the taste and the deliciousness of the fruit/nut/seed, there are numerous health benefits that you reap out of this coconut ladoo or Kobbari Laddu like
· The white kernel of the coconut is highly nutritious and rich in carbs, and fat which is more essential for the healthy growth of children.
· The minerals like manganese present in coconut is required for bone health and many more benefits in the functions of your body.
· Coconut is rich in copper and iron which helps it to form selenium in your body and this turns to be an important antioxidant that protects your cells.
· Coconut has medium-chain triglycerides and it gives a lot of energy.  Sometimes it promotes fat loss when consumed as a replacement for long-chain saturated fats that we get from animal foods.
· Fresh coconut definitely increases your heart health as it reduces belly fat and purifies the blood.
· It has high fiber content and helps in stabilizing your blood sugar for sure.  Though not recommended for diabetes patients!
· Coconut meat contains high antioxidants and helps protect your cells from damage that is caused by oxidative stress and chemotherapy.
Why add jaggery to Kobbari Laddus instead of sugar?
            Always sugar has been replaced with jaggery for better health conditions if not for diabetes people even for those who have normal blood sugars as jaggery has innumerable benefits.
· Jaggery is known as 'Gur' in Hindi prevents constipation.  It activates the digestive enzymes in your body stimulates bowel movements in kids mainly.  A little jaggery after lunch kick-starts digestion.
· Jaggery is a natural body cleanser for your liver mainly and exerts harmful toxins out of your body.
· Jaggery produces heat in the body and is consumed mostly during winter to keep your body warm.  It is also a treat to you during winter for satisfying your hunger.
· It is a must for people who live in highly polluted places or metropolitan cities as it cleanses your respiratory tract, intestines, lungs, food pipe, and stomach which is also the need of the hour for many.
· It is a blood purifier and hence keeps you away from skin allergies.
· It mainly boosts immunity and if consumed in the right quantity, it takes care of your daily nutritional the requirement of your body.
· Jaggery is an effective aid for weight loss as it is a rich source of potassium, which helps in boosting metabolism and building muscles.
· Unlike sugar which is a simple carbohydrate that gets absorbed in your bloodstream and gives energy in a jiffy, jaggery is a complex carbohydrate that gives energy to your body gradually and for a longer time.
Nutritional Profile:
100 grams of sweetened cooked coconut contains
· Calories – 383
· Protein – 3g
· Carbs – 10g
· Fat – 27g
· Sugar – 5g
· Fiber – 7g
Ingredients Used:
COCONUT, JAGGERY, GHEE, CARDAMOM
How to Store Kobbari Laddu?
·Ensure that you don't touch the kobbari laddu with wet hands.  Always keep your hands dry when you access the food items be it sweets or snack varieties.
·Take care that you don't bite any piece and keep it back into the stored container.
·Store it in a jar with a tight lid to keep the aroma fresh and intact.
Additional information
| | |
| --- | --- |
| Weight | N/A |
| Dimensions | N/A |
| weight | 0.25 KG, 0.50 KG, 1.00 KG |
202 reviews for
Kobbari Laddu (Premium Quality)
---
0 Customer(s) recommended this item
Reviewed by 202 customer(s)