Kobbari Karam Podi / Coconut Breafast Powder (Premium Quality)
₹242.00 – ₹702.00 (Inclusive Of Tax & Free Shipping in India)
Andhra style Kobbari karam podi / Coconut Chutney powder has the highest nutritional value when compared to all other instant powders.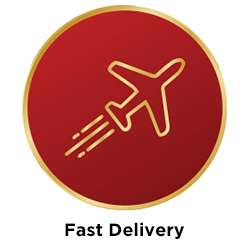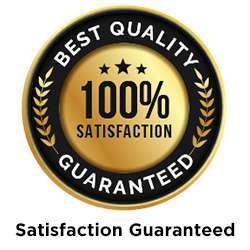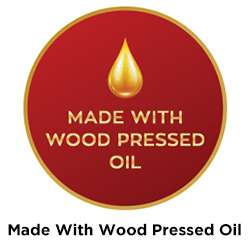 Andhra style Kobbari karam podi / Coconut Chutney powder has the highest nutritional value when compared to all other instant powders.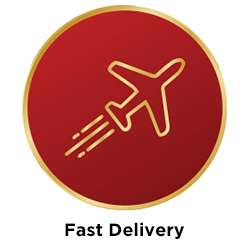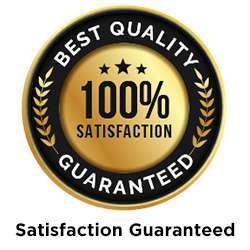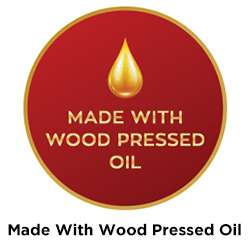 Description
Kobbari Karam Podi / Coconut Spice Breakfast Chutney Powder 
Highlights:
Fresh Premium Quality Ingredients Used
Home Made & Hand Made with utmost care & love
No Preservatives or Added Colors
Fresh Locally Sourced Ingredients from farmers around
Providing employment to rural women, hence providing rural women empowerment
Can Buy Online and get delivered to your doorstep with Free Shipping any where in India.
         Andhra style Kobbari karam podi / Coconut Chutney powder has the highest nutritional value when compared to all other instant powders.  A good replacement for a coconut granola bar or adding coconut in your food through milk form or grated form can be this powder.  This is because of its spice adds more taste when mixed with rice and ghee.  The roasted coconut and dried red chilies as main ingredients add more aroma to the Kobbari karam podi / Coconut Chutney powder to make a unique Andhra style accompaniment for a traditional breakfast or lunch recipe.
Are you lonely for lunch on an afternoon at home without your partner? Are you a bachelor staying away from your family and feeling home sick?  Are you bored of your PG or Mess?  Are you rushing to office after a long trip on a Monday morning?  There is your life savior – Kobbari Karam Powder / Coconut Podi / Roasted Coconut Chutney Powder from Sitara.  Buy online for a pack of this powder and keep it handy to make ready-use of it for your breakfast side dish or lunch rice mix or dinner side dish.  Never miss to make such a choice as it is a multipurpose essential of your kitchen closet that comes for your rescue at all times and makes you feel like in heaven with its taste.  You are sure to love the taste of Kobbari karam podi / Coconut Chutney powder !
You might also buy our other varients like Home Made A2 Cow Ghee, Pulihora Paste, Regi Vadiyalu. If you are a liker of traditional home made Andhra Style Veg & Non Veg Pickles like Gongura Prawns Pickle, Chintha Aaku Chicken Pickle, Mango Thokku Pickle,  and other powders masalas like Sambar Powder, Paruppu Podi and also Home Made Andhra Style Sweet and Hots like Foxtail Millet Laddu and  Fried Spicy Hot Kaju you can visit Sitara Foods online store.
Benefits of Coconut:
         Why are you going to say "NO" to a home-made, preservative free, naturally rich coconut karam podi from Sitara?  But, you can also know the benefits of using it from below:
·      A suitable replacement to get enough energy for a gluten-free, vegan diet.
·      If you have a leaky gut syndrome, you will be asked to avoid even dhal from your diet and this use of coconut podi as a mix for your grains or millet food helps you to do the same on a few days of a week.
·      When you are following a perfect skin-care diet and trying hard to get rid of eczema or any kind of other skin allergy, include more coconut in your diet to give a better energy replacement.
·      Coconut diet prevents mineral deficiency and lowers the risk of many serious diseases like osteoporosis or arthritis.
·      It strengthens your connective tissues.
·      It promotes your brain function.  Coconut promotes the production of neurotransmitters in your brain as well as prevents myelin from getting damaged.  Myelin is responsible for transmitting signals to and fro the brain.  If there is damage to myelin cover of your neurons, it leads to severe neurological problems.
·      It prevents anemia.
         After knowing for what purpose you are using the coconut podi, it makes you more guilt-free to order online for a fresh pack, isn't it?
         You can create more uses of this coconut karam other than a chutney or sambar replacement.  It can be like sprinkling this while making your snacks at home to make it crunchier and crispier.  A salad dressing for making a taste difference!  What not?  If you start, being creative in your presentation of food, it never ends actually.  Hope you all agree with this view!  There is nothing more to wait for….. Just Purchase online from Sitara a pack of Coconut Karam / Coconut Podi and start using it in your own way.
         This will be any kid's favorite for sure because of its flavor and aroma.  Kids and adults love coconut based food for its yummy taste.  When you have the need to satisfy everyone at home chose an easier option like coconut karam.  From the native taste of your countryside, like how your grandmom makes things for you is the aim of our product's taste.  You can feel the authenticity and homeliness when you eat any of Sitara's products like Nuvvulu Karam podi, Nalla Karam podi, Munagaaku Karam, Kandhi Karam, Palli Pappula Karam or Karivepaku Karam.  Try these also!
         Those who are caught up in tedious traffics and work schedules in most of the metropolitan cities like Chennai, Bangalore, Mumbai, Kolkata, Hyderabad, Delhi, Pune or Kochi, need such rescuers on time to save their tummy from the worst ever anger generator – HUNGER.  Yes, hunger makes you just aggressive at unnecessary situation and if there is an easy way to satisfy it, why should you ever miss it?
Additional information
| | |
| --- | --- |
| Weight | N/A |
| Dimensions | N/A |
| weight | 0.25 KG, 0.50 KG, 1.00 KG |
209 reviews for
Kobbari Karam Podi / Coconut Breafast Powder (Premium Quality)
---
0 Customer(s) recommended this item
Reviewed by 207 customer(s)