Organic Brown Top Millets (Andu Korralu) Laddu
₹541.00 – ₹1,852.00 (Inclusive Of Tax & Free Shipping in India)
An everyday snack up option that can be gifted to your near and dear ones!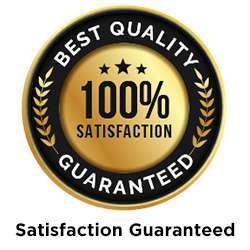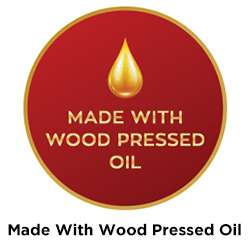 An everyday snack up option that can be gifted to your near and dear ones!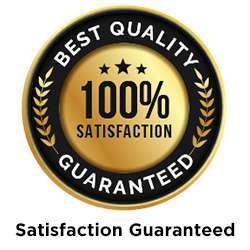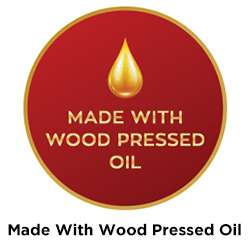 Description
BROWN TOP MILLET LADDU / ANDU KORRALU LADOO
An everyday snack up option that can be gifted to your near and dear ones!
         A forgotten crop brought back!  Even though millets are a definite comeback among rice and wheat consumers, this brown top millets is a rare one which is used.  It was the staple food of Karnataka, which is now nowhere.  It can be grown on degraded soils too with very less water and farmers are now reviving cultivation of this minor millet which has innumerable benefits.  The only crop with high nutrition content and can cure all lifestyle diseases among semi-urban and urban population in India is this Korale (Brown Top Millets).
Why millet with jaggery?
       Whether we all know or not, an ancient grain which is not just a bird seed and is very much essential for our body is Brown Top Millets.  It is a proven fact by researchers.  When we normally cook and eat korale in rice or kanji consistency, it does not taste so very good even when we mix some yummy, spicy curries to it.  But the same when made into a sweet is marvelous.  Wow! There is no need to explain the amount of interest a person would have to consume it.  Order a pack of Brown Top Millet Laddus from Sitara and try it once to make your tongue a slave to its taste.
         Why should we think of millets as a monotone when there are wide varieties of it which are even forgotten like this brown top millet?  All the right virtues brown top millets and jaggery possess makes a combination of both into a sweet irrefutable by anyone.  The protein in Brown Top millets and iron in jaggery is a combination which gives a biggest hit.  This blend is equal to a blockbuster movie of your favorite director and hero released and you are going to watch it the first day first show.  Don't you also feel so?
         It is only because of the higher amount of nutrients present in brown top millets and that is made easily adaptable to your body as well as tasty for your tongue that makes it a great combination.  Don't miss that taste ever!  Order online for a fresh, clean pack of brown top millets from Sitara and see how much you will long for more!
A perfect gift item!
         When you are in a celebration mood, there is no need to say that sharing makes it just more lively and great.  For everyone it is the same.  And what you share is very important, isn't it?  When it is a food item rather than any object that is being given then it directly touches their heart.  Particularly, a healthy food item is nowadays an additional hyper pick.  Your dudes are sure to enjoy the vibrancy!  Your interest in their health will also earn you more warmth for you in their vascular organ.  Give your friends and family the gift of health and make the moment of gifting lovely for them.
         Be it Diwali, Christmas, Ramzan, Onam, or New Year, every occasion is not fulfilled without sharing a gift.  Tha gift is most of the times sweets that we distribute to our neighbours, friends, relatives and family members.  This time don't forget to choose this sensible gift item – Brown Top Millets Laddu which will be a gift which makes the gift giving process not just a chore but an opportunity to show your inner self.
         Whenever anything is shared willingly and not expecting anything in return, it makes the person to whom you gift feel special.  It expresses your love to the receiver.  Especially when it is your guru or your grandparents, this is an apt choice to gift as it helps you to maintain your respect too in front of them.  This brown top millets laddu would give a self-fulfilling experience that lasts for a longer period of time.  As we all know the act of giving makes us happier than receiving, since it is an act of self-gratification.  Strengthen your relationships with the perfect gifts!
Benefits of Brown Top Millet
         It is better to have a good knowhow of the food that you consume and the way in which you are maintaining your body who is your first friend from the day you were born.  For which you need to definitely learn – "Why should you consume brown top millet?"   The reasons why Brown Top Millets which is also called as Korale in Kannada and andakorra in Telugu is eaten by most of them in recent days is listed down.
Things in common for all millets
         Generally millets have a few properties which make it more reliable to live a disease-free life.  There are many aspects common for all millets with brown top millets which are for your reference here.
·       Gluten Free Food:  It is sure when you eat millets; you are consuming gluten free food which is very essential for overall health of your body.
·      Fibre Rich Food:  More suitable for pregnant woman as they are rich in fibre and cures their most common trouble of constipation.
·      High Protein content:  Millets have the highest protein content which prevents malnutrition among kids who are fussy eaters.
·      Prevents Celiac disease:  It is a disease which causes damage to the small intestine preventing it from absorbing nutrients from food.  This can be cured only by avoiding gluten for which millets are the right kind of food.
·      Makes your skin glow:  Skin just glows so much when you eat fibre food and additionally you feel more energetic.  A food with no side effects and made in a tasty laddu form.  Why would you ever refuse to just order and eat it?  Enjoy the tasty, delicious, palatable brown top millets laddus from Sitara.
Exclusively present in Brown Top Millets
       There are certain special advantages of including brown top millets laddu in your diet and this is the reason among our customers that it is more popular.  You will get to know it once you try it.  But still for your knowledge we wish to share details that we know.
·      Treats coronary artery disorder:  Consumption of brown top millet reduces triglyceride levels in the body and thins the blood to prevent blood clumping.  So it naturally reduces the risk of sunstroke and corollary artery disorders.
·      Helps in weight loss:  Weight gain happens because your stomach is full for a longer period of time.  When the food you consume has tryptophan in it then you can see that it digests slowly and this results in less hunger.  Satiate hunger quickly and prevent overeating by consuming millets and make your weight loss process easier.  When you don't like to eat millets, you can try this sweet laddu form which is impressive for both sweet lovers and non-lovers.
·      Reduces risk of colon cancer:  Brown Top Millets contain phytonutrients.  This when combined with fibre reduces colon cancer.  Lignan present in this millet also helps to fight against breast cancer as it gets converted into mammalian lignan in the intestine.
·      Decreases blood pressure:  Brown Top Millets are rich in magnesium and hence relaxes muscles inside your arterial walls which not only reduces blood pressure but also severity of asthma and frequency of migraines.
·      Helps in relieving menstrual cramps:  Very much advised for women as it helps them to get relieved from menstrual cramps, as it is a totally non-acidic food.  The magnesium present in the millet also helps them to get relieved from such pains.
·      More breast milk secretion:  Lactating women are advised to consume more millets and jaggery as they are rich in iron, protein, fibre and calcium.  This enables them to secrete more milk and gives rest to the mothers from frequent demand for milk from the children.
·      Makes you look young:  Rich in amino-acids, brown top millets helps to create collagens in your body and this substance makes you wrinkle-free and look younger.  Wow!  Awesome feel to have a food that helps you to stay young na?  Then what are you waiting for?  Just purchase online for a kg pack of brown top millet laddu and make it your daily evening snack.
         Not only brown top millets but there are also other types of millets which fall under the healthy food category only.  We at Sitara have special chefs who make all types of organic millet laddus tasty enough for you!  Buy online with just one click and enjoy your time without any lifestyle diseases even coming near you.  All your junk foods compensation is to eat fibre that flushes it out.  This can be done with the traditional food like millets only.
You can very well order our other millet varieties like Finger Millet Laddu, Foxtail Millet Laddu, Kodo Millet Sweet Laddu, Pearl Millet Laddu and  Jowar Millet Laddu.  All are prepared with special Love And Care from Sitara just for you and there are all our valuable customers who are very much satisfied with our service who recommend us more and more.
Buy Wonderfully Tasting Brown Top Millet Laddu / Andu Korralu Laddu from SITARA FOODS. Made of Organic Jaggery, Brown Top Millets and Pure Certified Organic Ghee. It is rich in fiber and high in protein and iron and is also gluten free. It helps in digestion and heart health, prevents diabetes, helps in weight loss, reduces risk of colon cancer and detoxifies the body.
Additional information
| | |
| --- | --- |
| Weight | N/A |
| Dimensions | N/A |
| weight | 0.25 KG, 0.50 KG, 1.00 KG |
208 reviews for
Organic Brown Top Millets (Andu Korralu) Laddu
---
0 Customer(s) recommended this item
Reviewed by 208 customer(s)