Badam Ashrafi
$9.26 – $32.40 (Inclusive Of Tax & Free Shipping in India)
Buy Badam Ashrafi Online from Sitara Foods and Indulge in the rich, sweet goodness of badam ashrafi – a traditional sweet from Hyderabad. Made with creamy almonds and a blend of spices, this treat is sure to satisfy your sweet tooth. Order online and have it delivered to your doorstep – A Must Try Sweets for Hyderabadies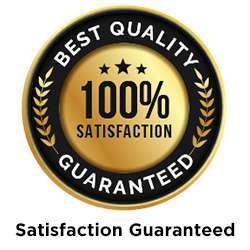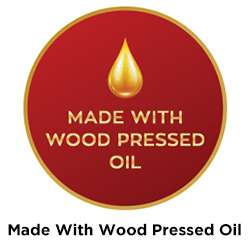 Buy Badam Ashrafi Online from Sitara Foods and Indulge in the rich, sweet goodness of badam ashrafi - a traditional sweet from Hyderabad. Made with creamy almonds and a blend of spices, this treat is sure to satisfy your sweet tooth. Order online and have it delivered to your doorstep – A Must Try Sweets for Hyderabadies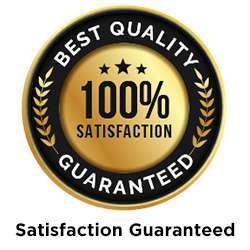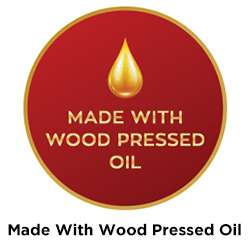 Description
Badam Ashrafi Online – Oldest & non-baked sweet delicacy from Hyderabad
Looking for a deliciously indulgent treat? Look no further than Badam Ashrafi – a traditional sweet hailing from the city of Hyderabad. Made with the highest quality ingredients, including creamy almonds and a blend of spices, this sweet is the perfect balance of savory and sweet.
But what makes Badam Ashrafi so special? It is a traditional sweet that has been enjoyed in Hyderabad for generations. Its origins can be traced back to the royal kitchens of the Nizams, where it was first created as a treat for the royal family. Today, it is enjoyed by people all over the world and has become a beloved staple of Hyderabadi cuisine.
So why wait to buy Badam Ashrafi Online? Indulge in the deliciousness of Badam Ashrafi today and add this sweet treat to your cart. And with the convenience of online ordering, you can have it delivered right to your doorstep.
But don't just take our word for it. Many of our customers have raved about the creamy, melt-in-your-mouth texture and the perfectly balanced sweetness of Badam Ashrafi. Here's what some of them have to say:
"I can't get enough of Badam Ashrafi! The flavor is out of this world and I love the creamy texture. It's definitely a must-try for any sweet lover." – Imran
"I was skeptical at first, but I'm so glad I gave Badam Ashrafi a try. It's hands down the best sweet I've ever had. I can't wait to order more!" – Ravi Kumar
"I am obsessed with Badam Ashrafi. It's the perfect treat to satisfy my sweet tooth and the online ordering process is so convenient. I'll definitely be a repeat customer." – Syed
As you can see, our customers can't get enough of Badam Ashrafi. And we know you'll feel the same way once you try it. So why wait? Order Badam Ashrafi online today and taste the magic for yourself. You won't be disappointed!
Badam Ashrafi – Oldest & non-baked sweet delicacy from Hyderabad
Ashrafis are the non-baked traditional sweets that are molded to resemble gold coins. What is interesting is that the two round moulds between which the dough is pressed, have an imprint in farsi/urdu and are the original Nizami coins called Ashrafis, after which the sweets are named. The yellow color is induced by the use of saffron and refers to the royal color of the Nizams. Interestingly, very few makes Ashrafis in Hyderabad.
For the lovers of traditional Hyderabad sweets like Badam Ashrafi, Most traditional sweet of Hyderabad sought after by many hyderabadies across the globe for first time SITARA FOODS with help of our Hyderabad chef bring this sweet decades old delicacy from Hyderabad to the world.
One of the oldest sweets of India from Hyderabad with an age old story and a unique taste made out of hand picked Almonds. It's a recipe that has been handed down over generations, A sweet that journeys decades with same taste & flavour.
Unique taste for you, sure to enjoy & carve for more.
Indulge in the rich, sweet goodness of badam ashrafi – a traditional sweet from Hyderabad made by iur special chef for you. Made with creamy almonds and a blend of spices, this treat is sure to satisfy your sweet tooth. Order online and have it delivered to your doorstep – A Must Try Sweets for Hyderabadies
Badam Ashrafi – The Delicious and Creamy Sweet You Can Now Buy Online
Ingredients :
Almonds, Sugar
Cardamom
Saffran
Shelf Life: 20 days (refrigerate as soon as you get it)
Additional information
| | |
| --- | --- |
| Weight | N/A |
| Dimensions | N/A |
| weight | 0.25 KG, 0.50 KG, 1.00 KG |
109 reviews for
Badam Ashrafi
---
0 Customer(s) recommended this item
Reviewed by 100 customer(s)
Great products and amazing taste!